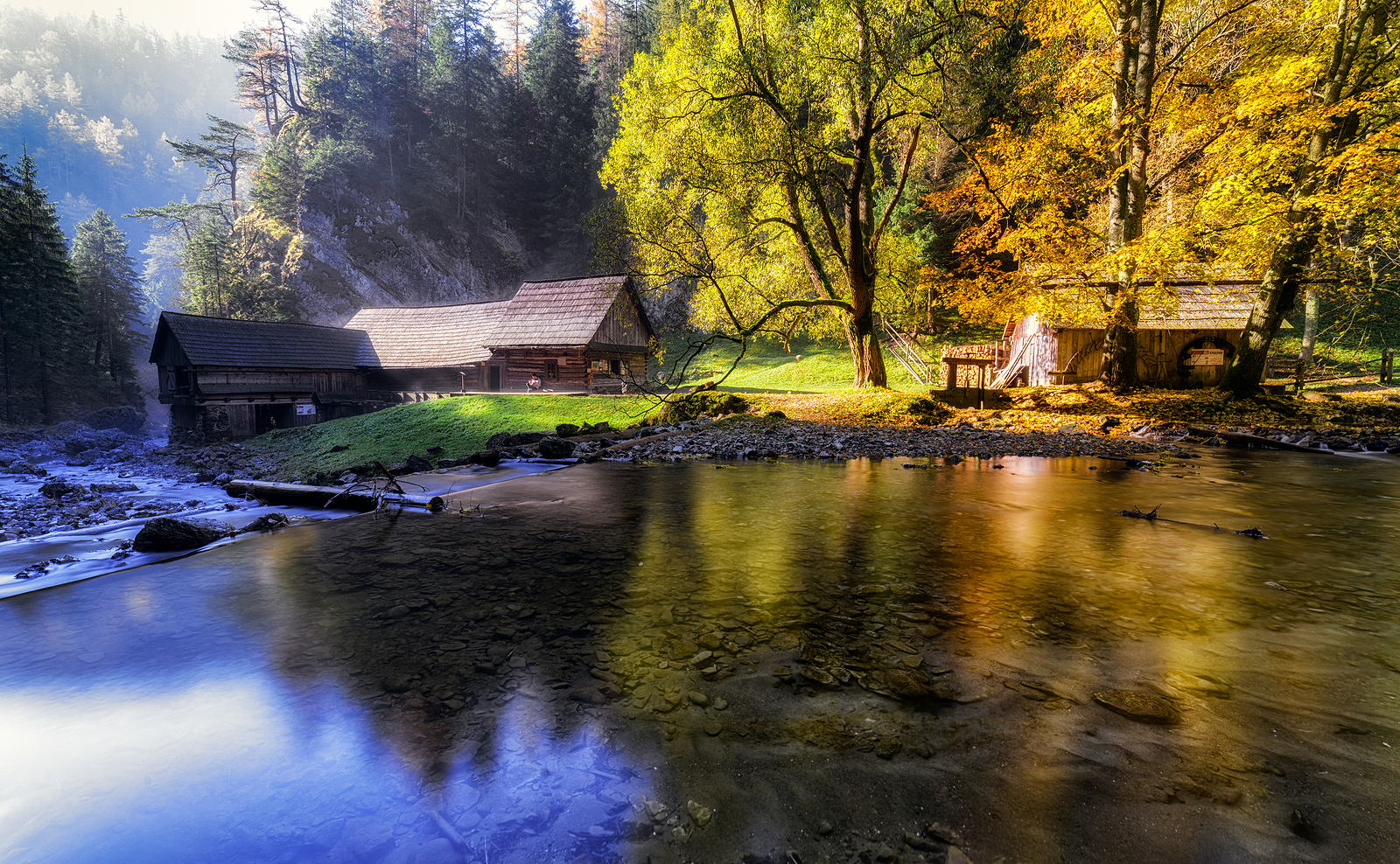 A national monument – complex of water mills Oblazy is located in a picturesque Kvacianska valley. It is an excellent place to relax and get to know the history of Liptov.
Kvacianska Valley, where the Oblazy mills can be found, is among the most beautiful valleys in Slovakia. It is a stunning scenery – deep forests are falling steeply into the canyon created by the Kvacianka creek. Mills are located in the upper part of the valley, at the confluence of three rivers – Borovianka, Hutianka and Raztocianka. 
The upper mill, where we can observe renovated mill equipment, was built in the first half of the 19th century for the needs of local residents. In 1920, it was rented by a married couple Gejdošovci. Their adventurous journey through the Russian warzone to Oblazy captivates every visitor. The upper mill was recently put into operation, so you can see flour milling on your own eyes!
Lower mill has two wheels which were powered by a sophisticated old type water sawmill. The machine, with its huge construction and strange beauty, is renovated and in good shape, even capable to operate again! 
HOW TO GET THERE
Mills are part of the Prosiecka and Kvacianska Valley trail. Oblazy are a key point, a kind of crossroads that unifies this area. There are three starting points:
Park in Kvacianska valley, from there it's about an hour of easy hiking
Park in the village of Huty, it's a shorter hike from there
For the complete trail, best start in Prosiek