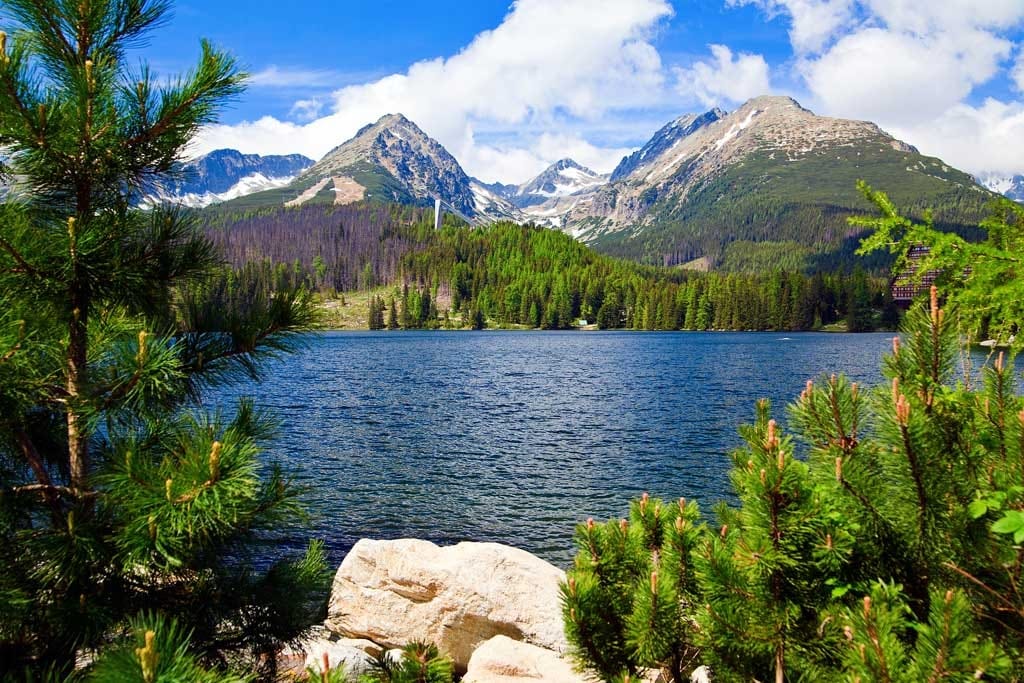 National Park High Tatras (Vysoke Tatry) is situated in the north of Slovakia, shared partly with Poland. The only mountains of Alpine type in the whole Carpathian Mountain range are often called "the smallest alpine mountains in Europe".
When we say High Tatras, we mean majestic peaks touching to the sky, dark turquoise mountain lakes of glacier origin, waterfalls, unique plants, rare animals like chamois (mountain goat) or marmot, exceptionally clean air and environment great for healing respiratory conditions.
There are three main parts of High Tatras:
The Western Tatras
The (central) High Tatras
The Belianske Tatras
They differ in their geological composition and location. The inhabitants of the High Tatras live in the settlements situated along the "Road of Freedom", which joins Western, High and Belianske Tatras together.
Hello, hikers!
Hiking paths are ranging from gentle to highly demanding. Hikers wear good technical clothes, hiking shoes are mandatory. Navigating through paths, you will feel utmost respect to narrow rocky ridges falling steeply down to glacier-cut valleys. Be careful! After an hours-long ascending, there is not a better feeling than a beautiful breathtaking view from the very top of the peak.
NOTABLE PEAKS
Gerlachovsky Stit (2.655 m / 8.710 ft) is the highest of the High Tatras and of Slovakia. For of its height and breathtaking scenery it is one of the most visited and challenging peaks. Hire a skilled mountain guide to lead you, otherwise it's hardly possible (and forbidden) to get there.
Lomnicky Stit (2.634 m / 8.642 ft) is possibly the most visited peak, probably because of its accessibility by cable car. You will find the highest situated Astronomical and Meteorological Observatory in Slovakia on the top.
Krivan (2.494 m / 8.182 ft) belongs to the Western Tatras and is the most popular amongst Slovaks. It is said that every Slovak has to climb to the top at least once in his lifetime. Krivan became the symbol of the freedom of Slovaks and since 1955, traditional national walks have been devoted to the Slovak National Uprising and the local heroes.
Hello, skiers!
Tatras can be proud of their heavily frequented skiing areas (alpine, downhill and cross-country). In fact, most of the Slovak ski resorts are situated here. You can enjoy skiing or snowboarding in high altitudes (> 1.500m), beyond the forest treeline. And let's not forget – you can complete your day in magnificent mountains with bathing in thermal waters under the open skies in the evening. The skiing season begins in the middle of December and continues through to April.
THERMAL POOLS IN CLOSE REACH OF SKI RESORTS:
AquaCity Poprad
Aquapark Tatralandia
Besenova