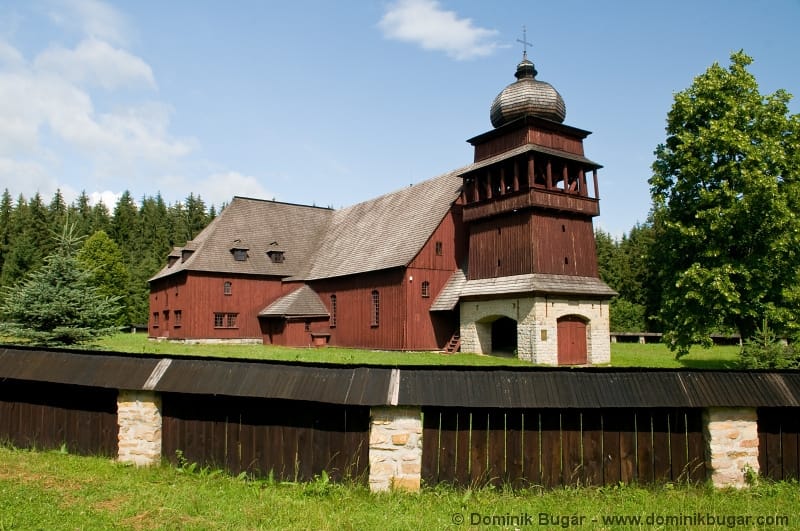 Fitting almost 6.000 visitors, the magnificent church in Sv. Kriz is one of the largest wooden constructions in Central Europe. Its ground plan has a shape of a cross and is 43m long.
This church was transported from one of the villages that is now flooded under the Liptovska Mara dam. The village of Svaty Kriz truly has a suitable name for it – it translates as "Holy Cross".
WHAT DOES IT MEAN ARTICULAR?
Articular church had to be entirely of wood
During the construction no iron is allowed (not even nails!)
The entrance had to be turned away from the village and from the street
Had to be built on the outskirts of the village, outside the city boundaries and within one year
The church dates from 1693. In 1774 it was rebuilt in 8 months to its present design by a master carpenter Jozef Lang. It's truly remarkable, because master Lang could not read or write!
Visitors can admire the baroque interior with its wooden baroque altar, Venetian glass chandeliers and wall paintings of biblical scenes and common people, burghers and nobles in contemporary clothing.