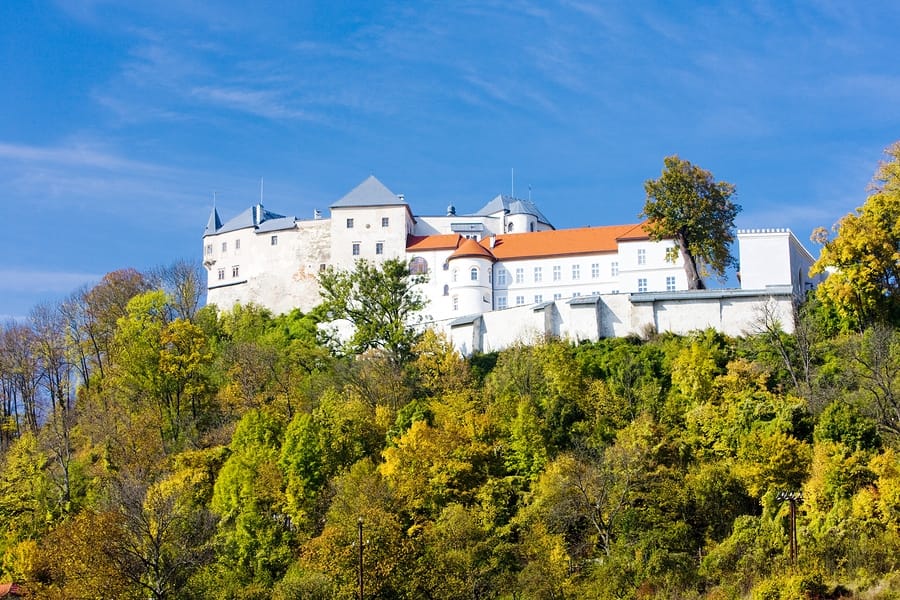 Very preserved castle with bright white walls is standing on the road between Banska Bystrica and Brezno. An important route led here in medieval times – Via Manga.
The castle was greatly enjoyed by kings and lords. Many weddings took place here – and also hunts. The surrounding environment is splendid, full of forests and wildlife. Protected oaks and the precious, Corvinus's Lime tree, nearly 28 m tall and more than 700 years old, also grow in the area of the castle. The castle itself has survived in a very good condition until these days.
In the upper area of the castle is 62 m deep well, carved into the rock cliff, with a tunnel. The exit from the tunnel leads near the castle.
A chapel is also very interesting, featuring a sacristy with richly painted wooden ceiling.
How to get there
From the centre of the Slovenska Lupca village, it is only a short walk to the castle. Motorists can drive right to the castle area. The castle is accessible all year round, just book your visit in advance during off-season (September – June).