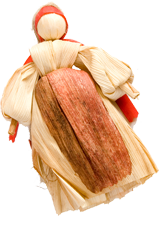 Slovak folklore regularly taps into its abundant traditions to represent its culture. In broad terms, Slovak folk refers to the life cycle of the country's peasants, shepherds and craftsmen. Main motifs are daily toil, nature, and holiday markings.
From music and dance ensembles, to handicrafts, open-air markets and festivals, folk traditions continue to receive a warm reception in the country. Arts and crafts can count on government support, as well as promotion of its representative products and workmanship abroad. Slovak crafts and practices include lace embroidery, beekeeping, sheep rearing, pottery, and woodcarving.
Segments of Slovakia's folklore are typically passed down from generation to generation, with each region maintaining its own flavor in the way of typical costumes, customs, dialects, and overall style.
Slovak Folk Music
Folk music has strong regional roots, which makes for distinct sounds among groups. While the music you'll find in one region would mostly rely on string instruments, another would consist of primarily brass bands. On the other hand, the fujara, which is also known as shepherd's pipe, is originally from the Detva region but has been adopted by musicians from all over Slovakia.
Lucnica and Sluk are two professional ensembles that regularly feature in prominent folk festivals in Slovakia and abroad. There are also many amateur ensembles, such as Detva, Polana, and Sarisan, which make the rounds throughout the country's many festivals. To hear one of Slovakia's more established quintessential folk singers, look up Darina Lasciakova; many of her songs are available online.
Slovak Folk Tales
Although Slovakia's literary language only arose after the 18th century, the country's folk stories can count on a long oral tradition. To gain a feel for some of Slovakia's beloved folk tales, turn to folk tale collections, some of which have been translated into English and are available online, as well as attractive print editions. One such collection is found here (amazon).
Read about the most interesting folktales and legends of Slovakia.
Slovak Crafts
Wood carving, metal working, glass making, embroidery, basket weaving are all part of the repertoire of fairs. These are distinguishable by regional emblems and stylistic patterns.
Many artisans have also formed associations, from which they've established stores for selling their works. In the Modra region, ceramics making harks back to the 1600s; it often employs historical designs and specific firing techniques.
A great way to experience folk offerings is to attend festivals; it gives you a chance to see dynamic professional and amateur performers firsthand, and check out the fair's handicrafts made by expert artisans.
Major Slovak folk festivals include:
Vychodna Folkloric Festival from the Zilina Region
Pod Polana Folklore Festival in Detva from Banska Bystrica
Janosik Days in Terchova from Zilina
Myjava International Folk Festival from Trnava
Overall, regardless of how interested one is in folk practices, its effect on influence is wide ranging.
Slovak art, for instance, has drawn heavily from folk themes, along with larger European art trends. Graphic arts depicting pastoral and traditional motifs also enjoy a considerable reputation, as well as organizational support; galleries and museums regularly exhibit its finer representations.
Undoubtedly, the influence of folk traditions is deeply rooted in the national scene.