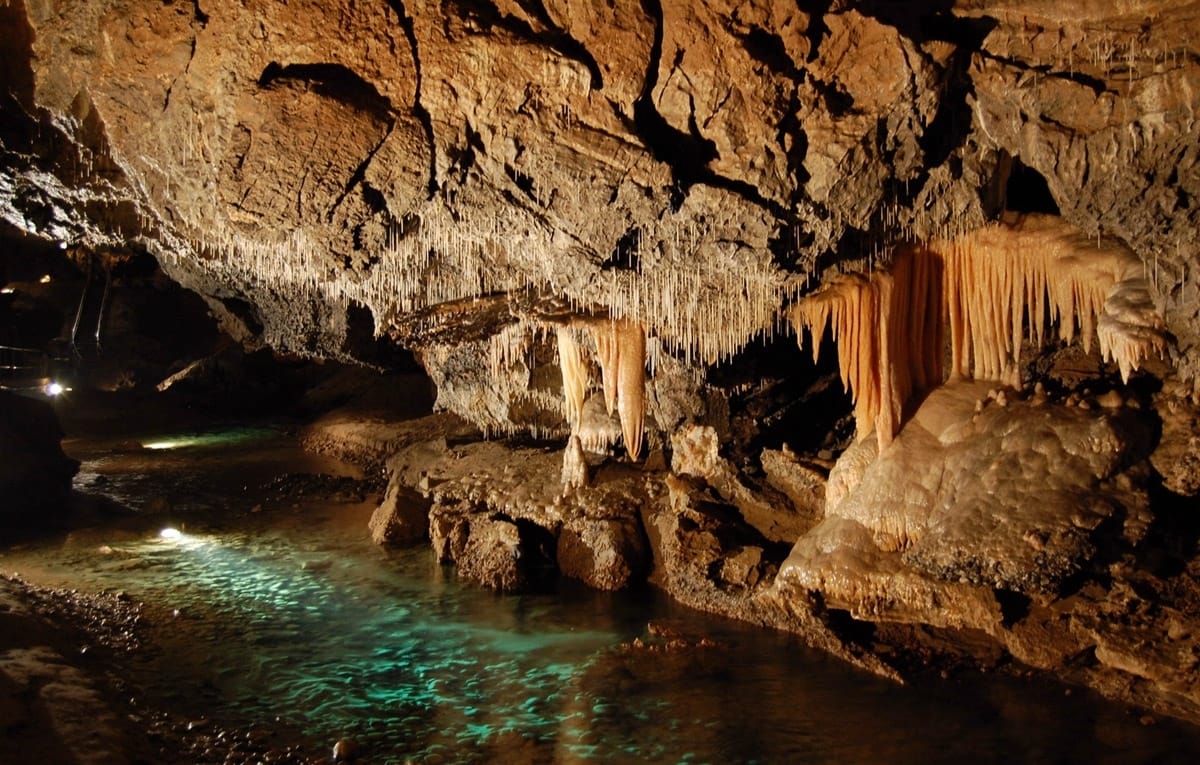 The Demänovská Cave of Liberty is located in the northern part of the Low Tatras in Liptov region within Demänovská Valley. It is the most visited cave in Slovakia.
The path with educational boards in length of 400 m leads to the entrance of the cave in the elevation height 870 m. The duration of the walk is about 10-15 min. Average temperature in the cave is 6,1 – 7°C.
You can choose between traditional and long visit tour. But be careful because the long visit tour is held only once a day.
TRADITIONAL TOUR
It is 1.150 m long, the camber is 86 m and you climb altogether 913 stairs.
During the visit you can admire unique sinter forms created by underground flow of the river Demänovka, little karst lakes together with rich stalactite and stalagmite decorations and you will be informed about whole history of this remarkable cave.
LONG TOUR
The long tour has length of 2.150 m and you have to climb 1.118 stairs.
Traditional visit is enriched by "the Big Dome" – the biggest underground space accessible for public with underground river bed and soft dead-white sinter, then "the Pink Hall"and "the King's Gallery", which has the most various decorations in the cave with unique cave water lilies and lake sponge shapes, cave pearls and plenty of other forms of sinter decoration.
How to get there
By car – The best access by car is from Liptovský Mikuláš through Demänovská Valley direction Jasná.
By bus – from Liptovský Mikuláš, bus stop: "Demänovská dolina, Ľadová Jaskyňa"