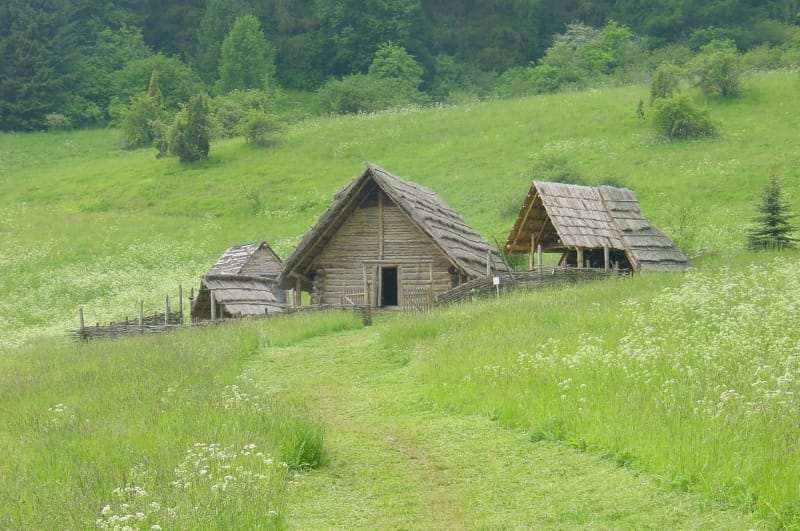 Open-air museum in Havránok is the most important archeological monument in the Liptov region. It showcases the reconstruction of the Celts farm settlement.
This is an archeological site near Havránok on the top of Úložisko by the reservoir of Liptovská Mara. Patient work of archeologists revealed relics from the Iron (300-100 BC) and the Roman Age. But the highest growth in the region was achieved during the Celtic colonization.
At the present time a reconstruction of part of the Celtic settlement with a sacrifical altar from the 1st century BC is being carried out. Remains of burnt offerings (grain, jewellery) have been found and the bones of seven people, probably victims of religious rituals, were found in a well. From the 11th to the 15th century a wooden Slavonic fort with ramparts stood here.
Being a visitor of Havranok means to touch the oldest history.