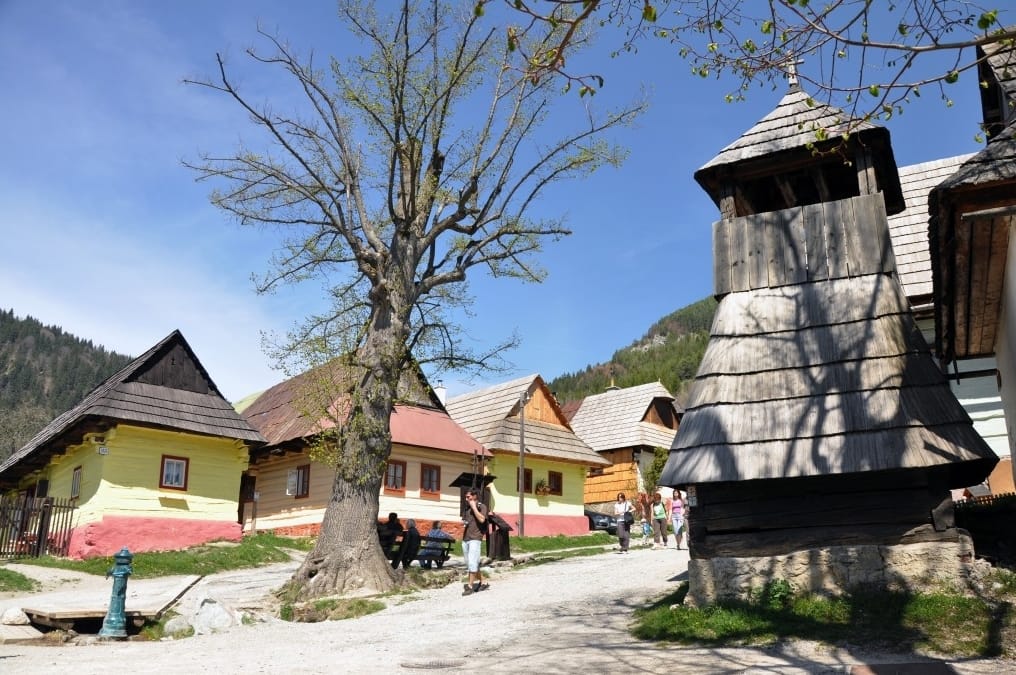 If you are in Slovakia for the first time or you are just spending your annual holiday, definitely do not miss the opportunity to visit Vlkolinec – a village in Velka Fatra.
Vlkolinec is the village where historical traditions, houses, habits and craftwork are preserved until today. The number of inhabitants today is not more than twenty. It is a picturesque village because it is one of ten Slovak villages which has been granted a status of a folk architecture reservation – because the village is untouched and has preserved historical monuments from 15th century!
You can see the old houses yourself and dive into the history. Typical house consisted of pitvor – the typical corridor in the house, stall, chamber, main room and barns.
The historical atmosphere is revived also by the well in the center of the village. It used to be the only source of drinking water for the inhabitants.
If you want to admire some more historical nature of Vlkolinec, plan a visit in August when Nedela (Sunday) is held. Folk carvers exhibit decorative objects, art reliefs and sculptures; you can buy the typical historical objects like crpak– a special wooden decorated cup for zincica, forms for cheese, kitchen dishes, spoons and pestles.
Hikes and biking in the neighbourhood
In the case you want to train your muscles and are into hiking more than into history, do not omit the hike from Vlkolinec to Malino Brdo –  what is a great place for skiing if you visit this area in winter. You can also try the hike from Ruzomberok to Calvary in Vlkolinec.
If you prefer biking, the journey from Ruzomberok – Vlkolinec and back to Ruzomberok might be interesting for you. The length is 12km.
Another option is the biking trip from Ruzomberok – Podsucha – Smrekovica – Ruzomberok. The length of this trip is 32km. Both these trips are for advanced bikers, because they are quite hard. On some places you will even need to get off the bicycles and push it.