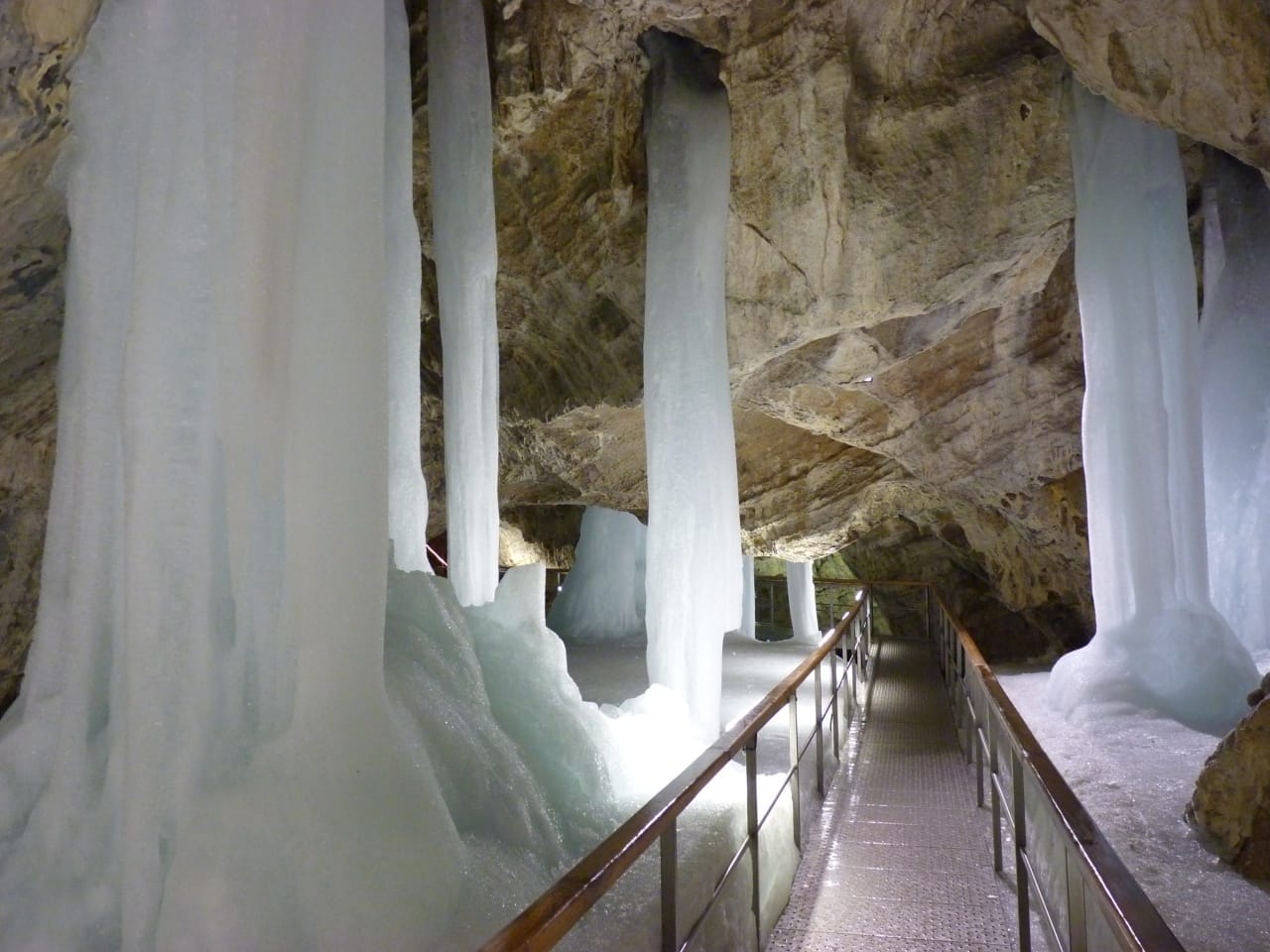 The Demänovská Ice Cave is located in the northern part of the Low Tatras in Liptov region within Demänovská Valley. It has the all year long ice filling.
Cave is formed by the underground flow of the river Demänovka. Visit tour leads through spacious river corridors interrupted by steep sections. Its first part takes you to cave spaces with sinter decoration and the second through icy spaces, which is a really impressing combination.
Ice filling is located in the lower parts – it occurs in the form of ground ice, stalactites, stalagmites or ice columns. In cave is a long-known find of bones of various animals, including cave bear, which were once considered as dragon bones – that's why the second name of Demanovska ice cave was the Dragon's cave.
The entrance to the cave in reef called "Bašta" can be seen from parking place, but you have to climb up to it for about 20 minutes. The path has resting places and educational panels.
The length of the visit is 650 m and it lasts 45 minutes. Air temperature in the summer months is around 0,4 to 3 °C, so do not forget to take warmer clothes and good shoes. It is advised to relax before the entrance. Relative humidity is 92 – 98 %.
How to get there
By car – The best access by car is from Liptovský Mikuláš through Demänovská Valley direction Jasná.
By bus – from Liptovský Mikuláš, bus stop: "Demänovská dolina, Ľadová Jaskyňa"