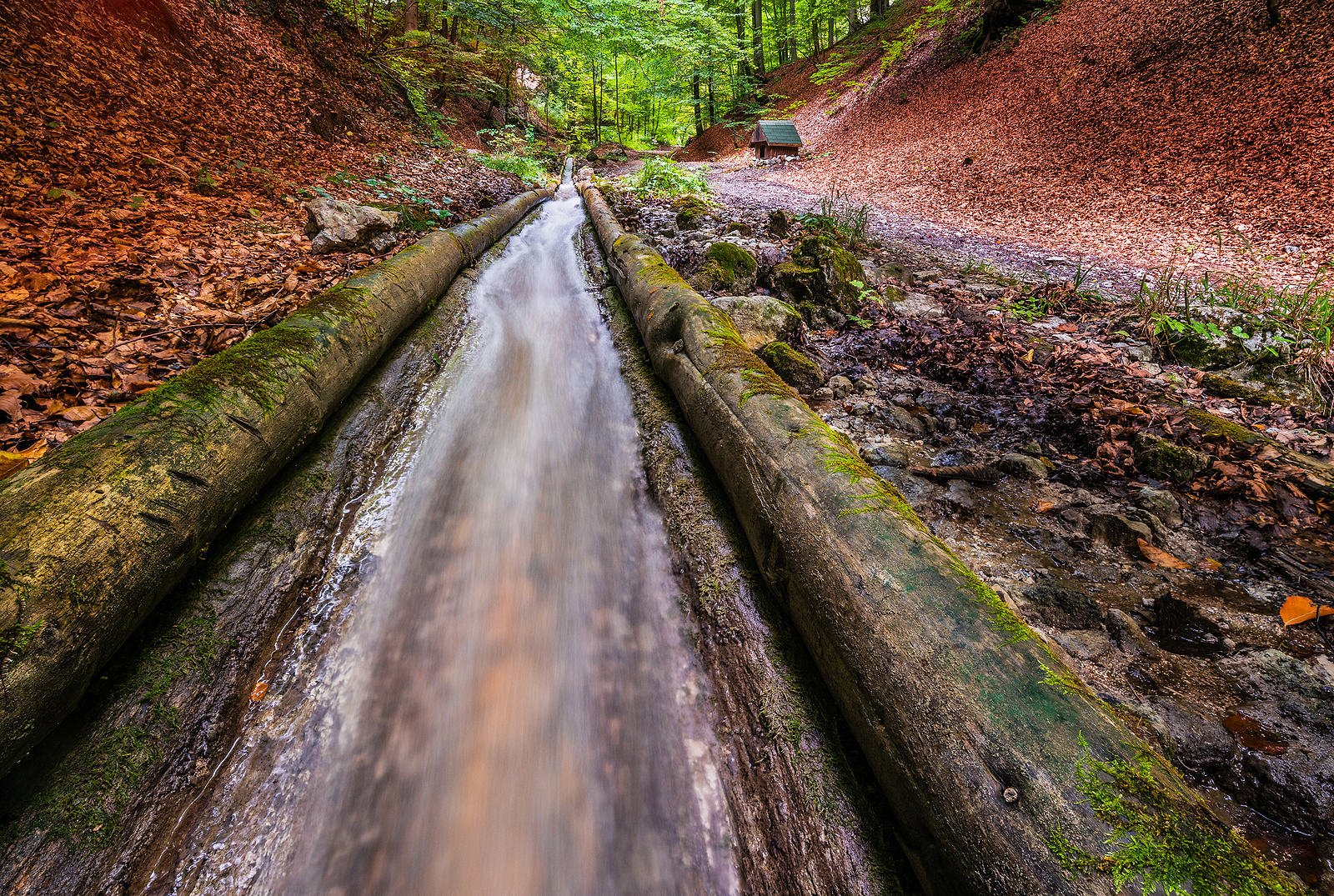 In the middle of a quiet forest you will find a reconstructed water channel in the length of 2450 meters (1.5 miles) in the shape of a trough, made of coniferous wood.
The surroundings of Banská Bystrica offer a number of interesting tourist walks in the countryside. Approximately 12 kilometers from the regional city you can see a unique cultural and technical monument.
Although the gutter was built and used to approach and float wood more than a hundred years ago, today it is fully functional again.
At the same time, this national monument is all the more attractive because it remains the only one not only in Slovakia, but also in the whole of Europe.
On a family trip to Harmanecké waterfalls, you can make a small detour and see how wood got into the valleys, when the technology used in forestry work today was not available.