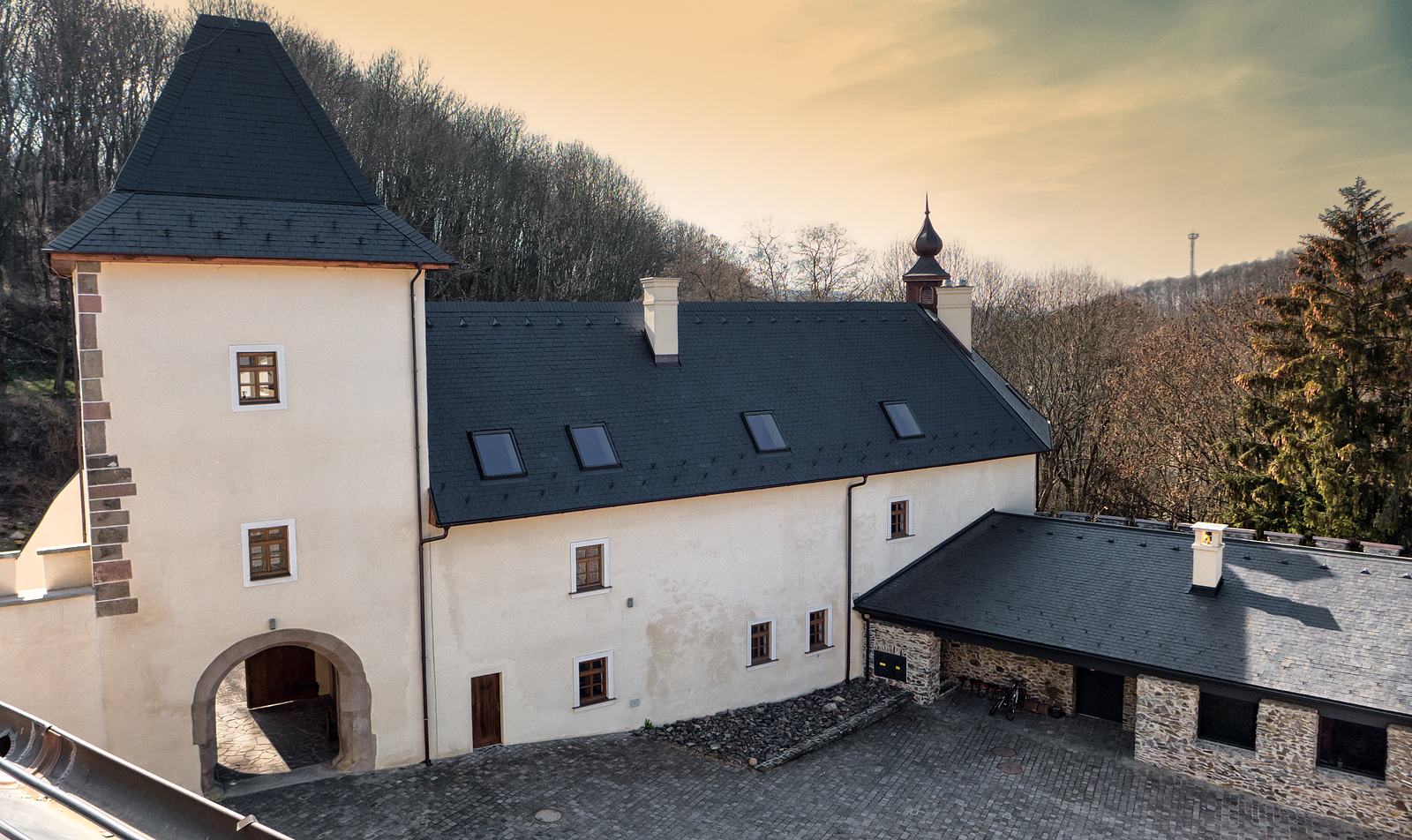 The hotel and the castle in one in a beautiful setting was once an almost hopeless ruin. Today it is beautifully renovated and offers short-term and long-term recreation.
On the route between Zvolen and Lučenec, you can take a break and stop in Vígľaš.
On the low promontory of the Korčina hill, at the foot of which flows the river Slatina, there is an extensive building of the Vígľaš chateau, which has the status of a national cultural monument.
Access to the castle grounds is easy. There is a parking lot near the castle.
Even small children can easily do a tour of the entire area.
We can also motivate the bigger ones during the walk by offering them legends associated with Vígľaš.
A trade route led under the castle, connecting Zvolen and Novohrad. Today, trains run on this important route.
The foundations of the castle were built in the 13th century in the Gothic style.
One of the most famous personalities who liked to visit the castle was the Hungarian monarch Matej Korvín.
By the 17th century, the castle had not only undergone several building modifications, but also burned down a couple of times.
Since 2007, the castle has undergone extensive reconstruction. In September 2014, the castle was open as a congress hotel with wellness services.
Hungarian King Sigismund and his wife Barbara founded the Order of the Dragon in the 15th century.
Its members were the most important nobles who were to protect the royal family and the interests of the state.
A dragon hanging on a cross has become a sign of the Order. You can compete where and how many times you will sight it in different places of the castle.
Tell the children the story of the pandurs of Vígľaš Castle, who hid from their master's wrath on the mountain hut below the castle.
Master shepard turned the unfortunate pandurs that let their prisoners escape, into geldings. Former prison guards have learned to graze sheep.
They liked the peaceful life on the mountain hut so much that they never returned to the castle.