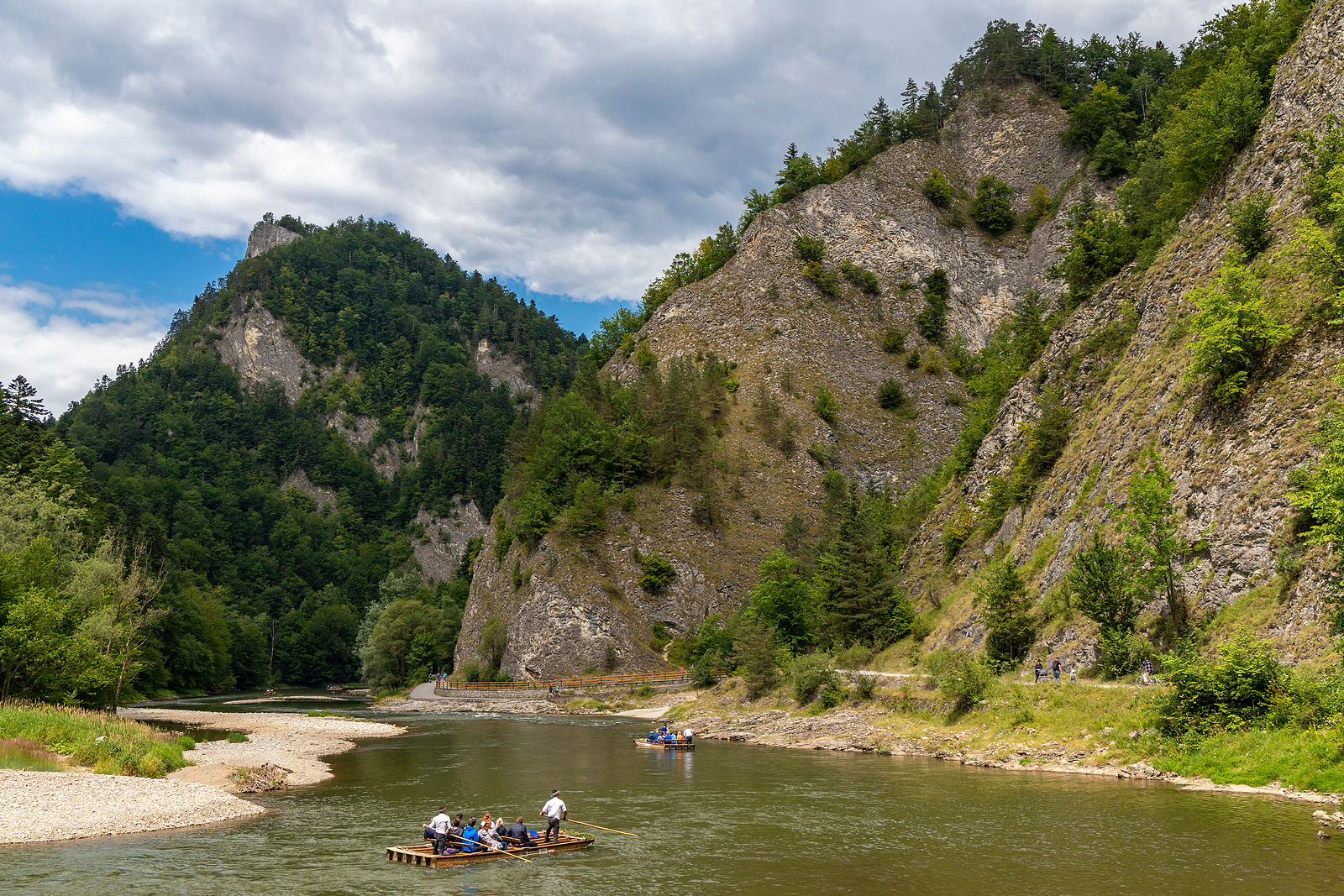 Have you ever heard of a place where history and nature "live" in harmony? One of such places is the national park Pieniny.
The first thing to mention is the symbiosis of river Dunajec and mountains. As the river formed a narrow and picturesque river gorge, in some places the great walls of canyon are only several meters apart.
Another fabulous attraction you may see here, are the lime trees. Originally, there were 22 of them but due to natural processes; there are 18 of them, now. They are magically towering on the bank of the river Dunajec. Why are they so precious? They have circuit about 600cm and are really old. That is why they deserve appropriate protection and care.
If you are into hiking and you like to tour, there is the tourist track which was built by Italian masters at the beginning of 20th century. It is the first Czech-Slovak nature trail which has 10 stops. By each of them, you will find information and photos about curiosities of this place. It starts in Cerveny Klastor, continues to the downhill Holice. It lasts approximately 2 hours and finishes in the harbour of rafts.
As for the history, historical folklore and architecture are typical for this area. The monastery situated in Cerveny Klastor speaks for itself. It is the national cultural monument from the 14th century. The monk Cyprian brought the fame to this place. Collecting medicinal herbs was his hobby and he created large herbarium. It is the part of museum which you will find in the area of monastery. The herbarium is in a very good condition, thanks to strange conserving of the plants and they did not decay. Cyprian was a legendary character and even a film was directed about him. 
In the southern part of Pieniny, there are situated five top rocks which are about 100m high and they create a shape of a crown. There is a magnificent view gallery on the top for 15 people.