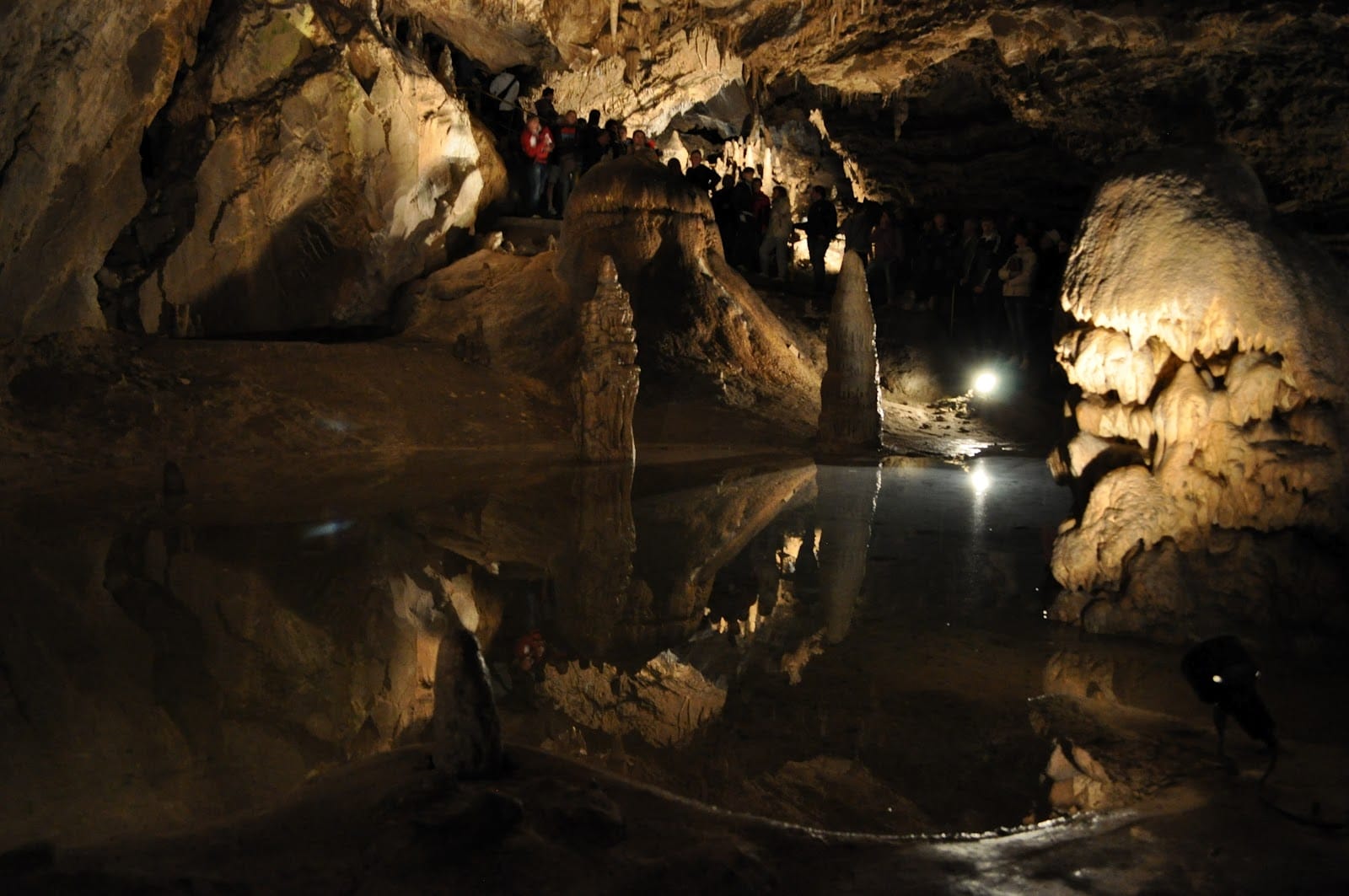 Because of its great acoustic conditions, the concerts of classical canned music were organised here. In recent years, the cave is used for convalescent speleo-climatic stays.
Wonderful cave located right in Tatra National Park (TANAP).
About 1 km educational route is leading the entrance of the cave and takes about 25 minutes. Duration of whole visit with 860 stairs and the length of 1.360 m lasts 70 minutes. Air temperature rises only from 5 to 6,3°C, so in summer you better take some warmer clothes with. Relative humidity is 90 – 97%.
During the visit you will walk through enormous halls and thinner corridors, your attention will be drawn to abysses and sinter waterfalls. There is a Music Hall, which got its name by the sound of falling drops on the water surface of a lake.