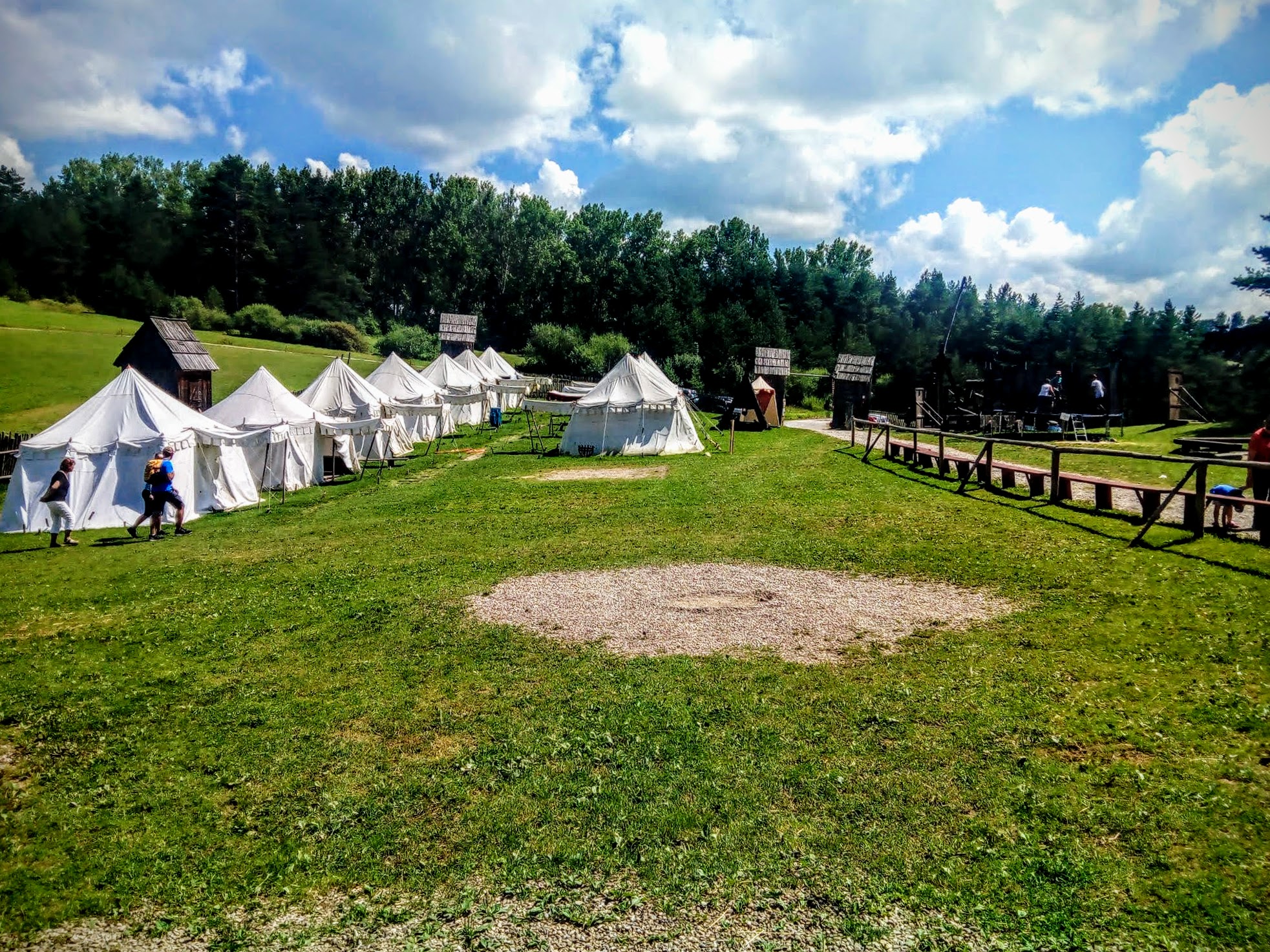 Under the castle, in the town of Stará Ľubovňa, a great group of creative people built a real-life model of a medieval military camp.
Surely you have heard in some strange context that there is nothing in the East.
Let's take a look at one of the many eastern "nothings" together.
Everyone who longs for unique adventurous impressions can experience first-hand how soldiers lived in the 16th century.
Horseback riding, ax throwing, crossbow and catapult shooting, a number of craftsmen that will let you test your manual and physical skills.
Knight tournaments, falconers, colorful medieval festivities with singing and dancing will guarantee that you will want to return again to enhance your experience.
In the camp you can spend the night in medieval military tents. Soldiers sleep on hard wooden chests in which they store their entire belongings.
Those who absolutely want to take on the feeling of a mercenary that did not spend hours in the bathroom in the 16th century, will be able to wash in tubs of cold water.
The medieval military camp also offers winter activities. You will find cross-country ski runs, a natural toboggan run, and an ice rink.
If children like the camp, they can also spend part of the summer holidays here.