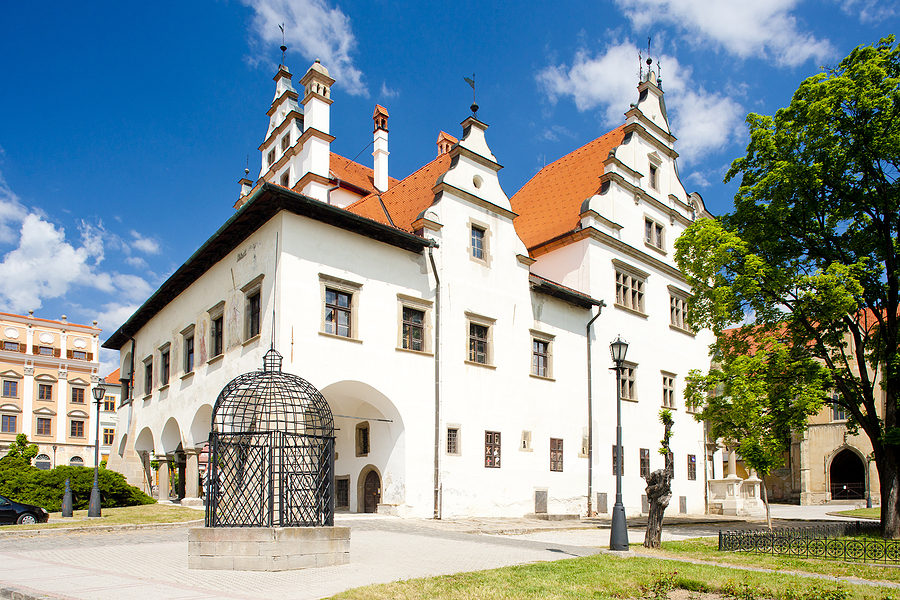 This former free royal town lies at the southern heel of the Levoca Peaks in the centre of one of the oldest and most distinctive regions of Slovakia – Spis. The town and its sights is among the most beautiful in Slovakia. The oldest written mention of Levoca dates back to 1249.
As long ago as the early Middle Ages the town had the right to store supplies, exemption from tolls and other privileges beneficial to trade, and was an important trading centre on the route from Hungary to Poland. In 1323 it became a free royal town. The affluence and standing that Levoca once enjoyed are reflected in the impressive church buildings with their opulent interiors, and the sumptuous residences clustered around the arcaded square. The historic core of Levoca, encircled by its surviving fortification, is an urban heritage reserve.
Places to see
Monumental town walls, some parts from 13th century, enclose the historical centre where more than fifty Gothic, Renaissance and early-Baroque houses with arcades can be found.
THE ROMAN CATHOLIC PARISH CHURCH OF ST. JAMES
One of Slovakia's most important ecclesiastical sights. Not only is the building itself a National Cultural Monument, but so too is the woodcarving of Master Pavol of Levoca, in particular the main altar created from 1508 to 1517, which – with a hight of 18.8 metres – is the largest Gothic altar in the world.
THE TOWN HALL
A symbol of municipal emancipation and autonomy dating from the end of the 15th century. Today it houses the Spis museum.
THE HOUSE OF MASTER PAVOL OF LEVOCA
Gothic house from 15th century which houses an exhibition devoted to Master Pavol, Slovakia's greatest and most brilliant medieval artist. He ran a workshop full of remarkable cravers, painters and goldsmiths. Among his famous creations is an 18 meters high late-Gothic wooden altar, a national cultural monument.
THE EVANGELICAL GRAMMAR SCHOOL
Several of the followers of Ludovit Stur studied here. It now houses an exhibition of Spis art.
THE CHURCH AND MONASTERY OF THE MINORITIES
The monastery's chancery is one of the most beautiful examples of surviving Gothic design in Slovakia.