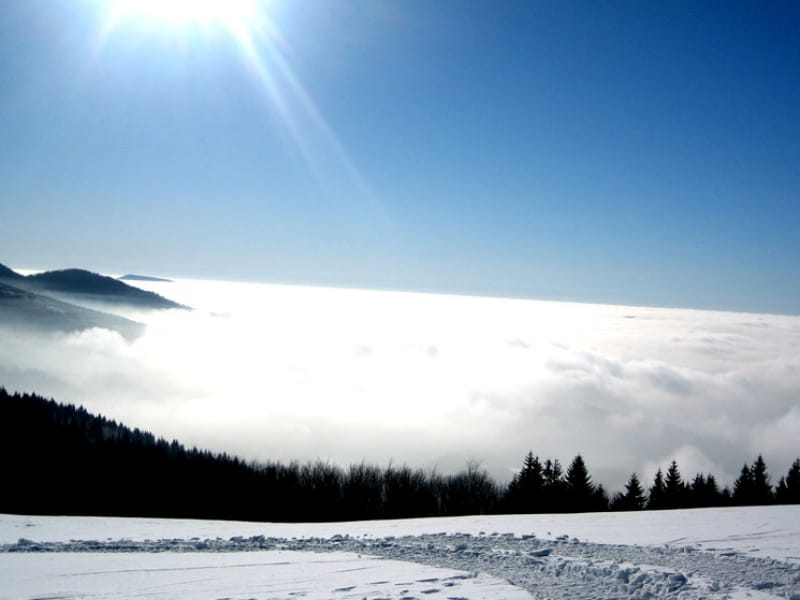 Holiday in the heart of the Slovak Paradise. SKI MLYNKY invites you to great skiing on its slopes and for the lovers of cross-country skiing there are kilometers of cross-country trails available.
Welcome in the most important ski resort in the Slovak Paradise – Ski Mlynky. It consists of three ski resorts – Gugeľ, Dedinky and Biele vody.
Ski Mlynky complex offers many opportunities for winter sports – 9 ski trails, 7 lifts and 35 km of cross-country trails. Visitors have range of services to their disposal, from rental of ski equipment to catering services and accommodation in the area.
The ski resort is situated on the nearby hills with an elevation of 92 m to 210 m.
Ski resorts of Ski Mlynky
GUGEL
Northern slopes of the hill Gugel. The centre is equipped with three lifts, 7 slopes.
Trails
Gugel-Tourist 1400 m
Gugel-Tourist / solar 400 m
Gugel-Chimney 1000 m
Gugel-Winter well 700 m
Gugel-Summer well 900 m
Gugel-Wheel free ride 700 m
Gugel-Baby 150 m
The resort offers two cafeterias. The first buffet awaits you at the lift platform and the second bar will refresh you on a sunny slope. Parking spaces are located near the lift. Distance to Biele vody skipark is about 1.5 km, Dedinky about 5 km.
BIELE VODY 
Northeastern slopes of Hajik hill.
Trails
Parking lot is located right next to the lift, bar and ski rental. Distance to center Gugel is about 1.5 km and 4.5 km to Dedinky.
DEDINKY 
Ski resort uses northwestern slopes of the Hajik hill. It is equipped with two lifts and two ski runs and the third slope for other winter activities. Distance to Biele vody is about 4.5 km and Gugel about 5 km.
Trails
Bambini  80 m
Large 520 m
Bobsleigh 600 m
Parking is under the Priehrada hotel.