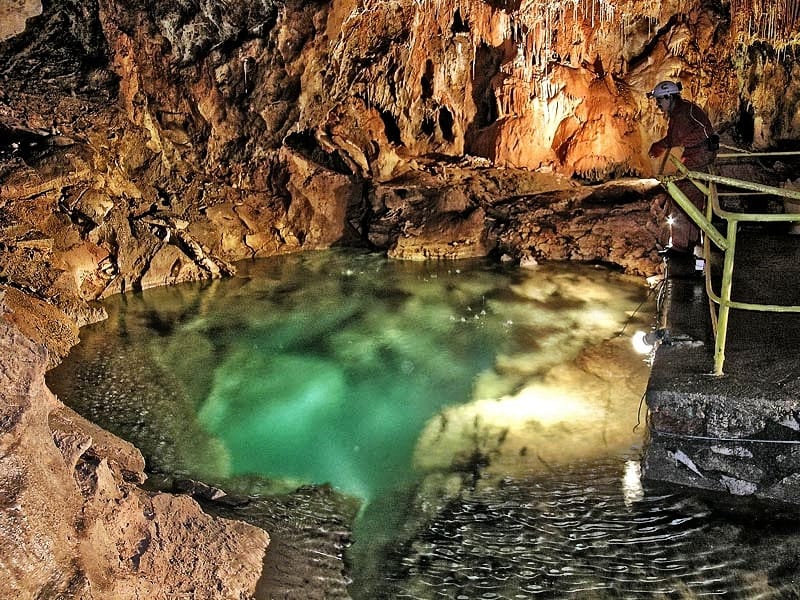 This UNESCO listed cave in Slovak Karst has a specific feature: long tenuous sinter straws growing out of the ceiling. It's fairytale flowstone rain!
Gombasecka cave is excelling in color and fragility of the sinter decoration, which cannot be found in any other cave in Slovakia. Some white straws have a diameter of only half a centimeter! In addition, the cave features other forms of stalactites, stalagmites, straws and bark.
Length of the tour is half a kilometer and it takes 30 min. The ascent is minimal.
How to get there
The cave is located about 10 km south of Roznava, between Roznava and Plesivec. Parking lot is located in the immediate vicinity of the cave.