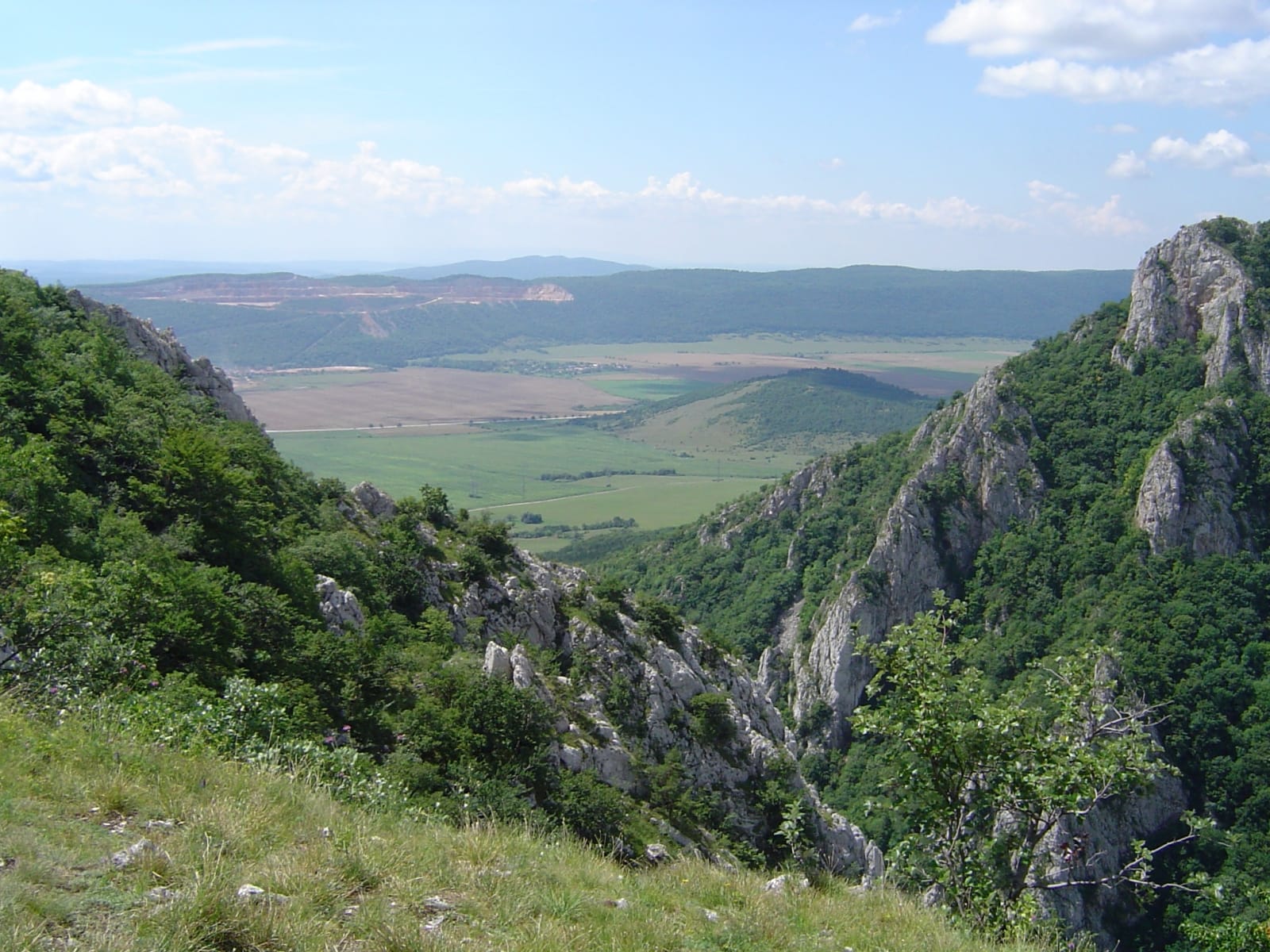 The Slovak Karst is one of the most beautiful and charming areas in Slovakia. It is located in the east of Slovakia between Kosice and Roznava. The following places are worth visiting and you should see them if you want to explore the natural beauties of our country.
The activities that dominate the Slovak Karst region are hiking, cycle tourism, and in the winter also cross-country skiing. Very popular are mountain-climbing, fishing, horseback riding and other outdoor activities.
Very well signed tourist paths enable you to observe the outstanding natural beauties of this region. 
Would you believe there are waterfalls in this region?Yes, although they are smaller than world famous waterfalls, you can still experience a true natural paradise. The area also offers lots of signed cycle paths. Mountain-climbing is allowed National Nature Reserve Zadielska gorge.
Do not forget to visit Cukrova homola – it is probably the most beautiful rock tower in Slovakia. It is 105m tall and it was shaped by erosive activity of water. It is located on the eastern bank of Blatny pond in the center of Zadielska gorge. It is a monumental Karst canyon with the depth of almost 400m.
If you still hesitate what to visit, opt for Hajske waterfalls. Their second name is Waterfalls Hlboky jarok and they are situated in Hajska valley, not far from the road which connects towns Haj and Hacava. You will get there from the town Haj by red and yellow tourist mark. The length of the pond is about 14km and it creates about 10 waterfalls with various sizes. The waterfalls are from 1 to 7 meters tall. The biggest and most visited is Horny Hajsky waterfall with the height 5,3m and then Stredny Hajsky waterfall with the height 4m.
Kosice – as the second largest town in Slovakia offers many historical monuments. You should see the St Elizabeth cathedral which is enchanting and contains precious interior. You will be attracted by altar of St Elizabeth with 48 pictures and plastics, a hanged sculpture of Immaculata and the Late Gothic altar Visit of Virgin Mary. You can feel the history breathing in each part of this cathedral. You will see clock machine and bells where young Kosice's bell ringer rings even today.