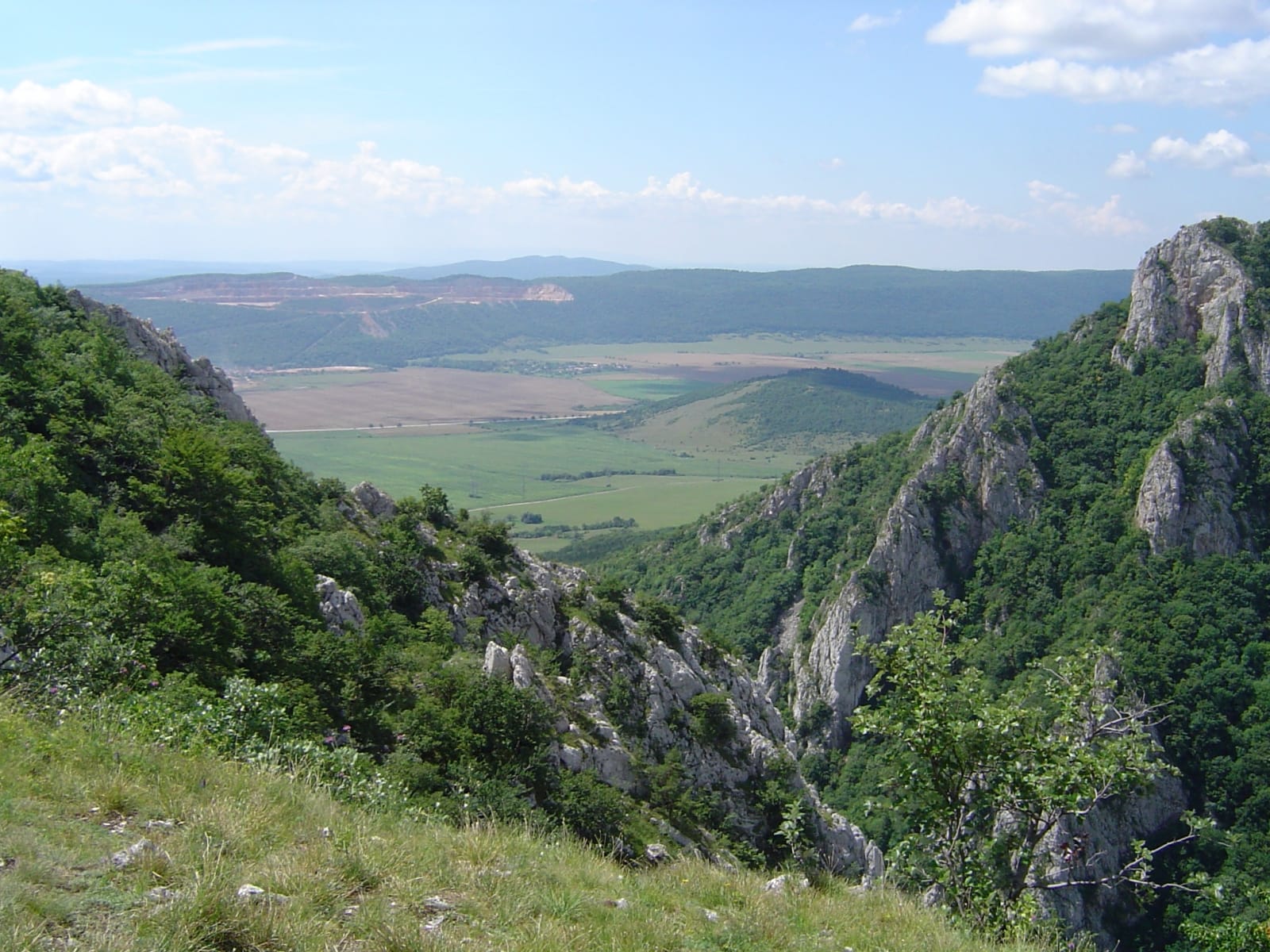 A blissful half-a-day walk, full of hiking, storytelling and stunning scenery! What better way to spend a sunny day, than in the most beautiful karst region of Slovakia.
Zadielska plateau is a part of Slovak Karst National Park – one of the most beautiful karst regions of Slovakia, where Zadielska stream gouged the mighty karst gorge called Zadielska valley.
The hike is starting in a wonderful small village called Turna nad Bodvou, under the first attraction of the plateau – the castle ruins on the hill. A semi-demanding hike up the hill pays off at the top.
The ruins are very interesting and offer amazing views. 
First little break for a snack is refreshing and we follow the 🔵 blue hiking mark through the woods and park-like meadows, finally standing on the edge of the Zadielska plateau.
Zadielska gorge, created by an intense erosive activity of the stream, is a 3 km long karst valley near the village of Zadiel.
Our path will lead down the gorge, admiring high rock cliffs (so beloved by rock climbers from near-by Kosice), caves, waterfalls and rich mountain flora.
A wonderful hike for curious hikers, families with children and groups of friends. Stops for snacks and soup in the cottage. Bring some snacks, lots of water and don't forget to charge your camera batteries!