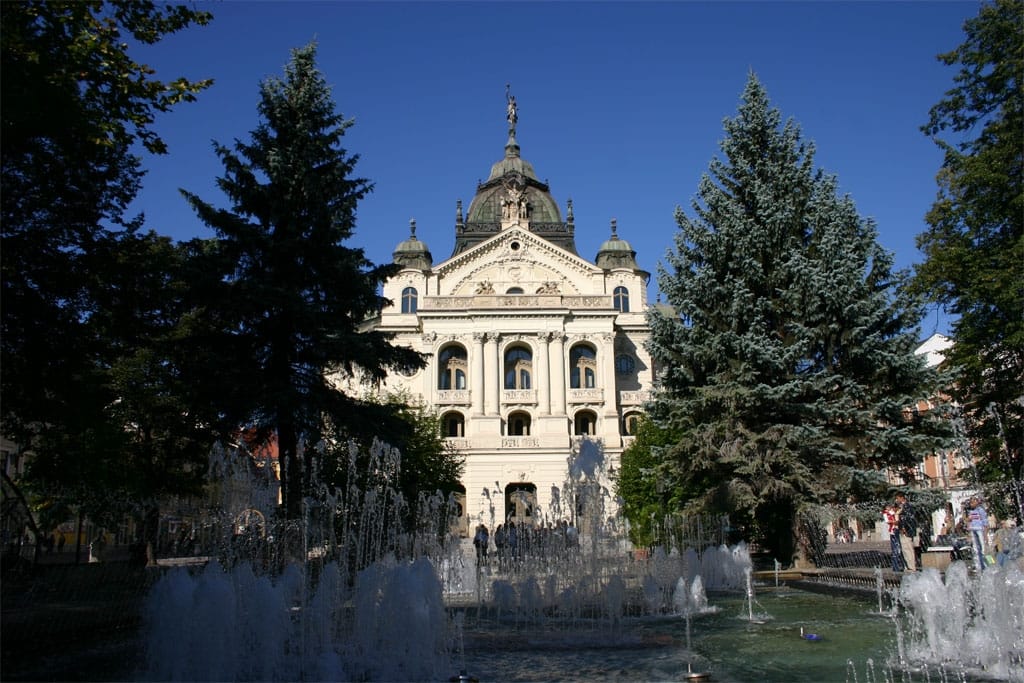 History of theater in Kosice has more than 600 years old tradition. The theater is more than 100 years old, and is an important historical monument and an important landmark of the historic center of Kosice.
Although it's impossible to objectively review this, but many would agree that the most beautiful theater building in Slovakia is in Kosice. The century-old interior encapsulates the most advanced technology and underground space is larger than the theater itself, and in the yard is hidden one more theater building.
It was extremely difficult to build the theater just a few meters from the magnificent St. Elisabeth's Gothic cathedral building, but it manages to excel with a different type of beauty.
The theater houses balet, drama and opera. 
You can buy tickets to various shows 1 hour before the show.