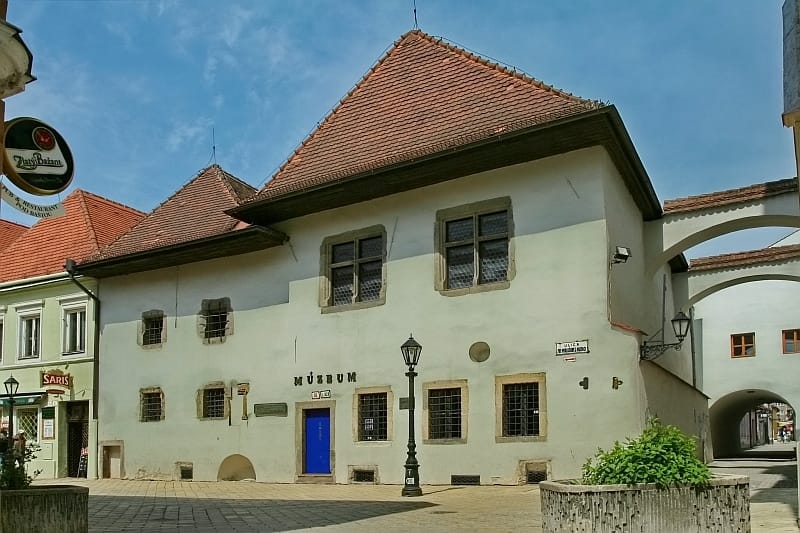 Aside from the bustle of Hlavna (Main) Street and the pedestrian zone in the eastern district of Košice's old historical town, in the alley, which still preserves the medieval atmosphere, stands Mikluš prison.
It is a complex of two medieval houses, rebuilt in the early 17th century as a prison for the needs of the city. Their facade resambles many centuries of development of Kosice and its extremely varied and complex history. For 350 years people lived in these houses and for the next 300 years the city used them to imprison criminals and troublemakers.
Since 1347 the mayor and city council members had the right to judge offenders. Old Penal Code recognized more than 60 kinds of wrongdoing that deserved capital punishment – the death penalty. Guttural right in Kosice was in effect for more than 500 years.
The exposition adjusted to the interior of the former prison informs the visitors about the history of Košice. At the end of the tour, visitors can enter a part of the underground premises of the former torture chamber, which also includes a permanent installation of wax figures of executioner Mikluš and his captive. A mini-lapidary collection can be found in the courtyard. Mikluš's prison also includes the exposition located in the Executioner's flat, which is primarily related to executioners of Košice. There is a display of executioner's swords of Košice and visitors can get familiar with the architectural development of this part of the town using the computer animation.