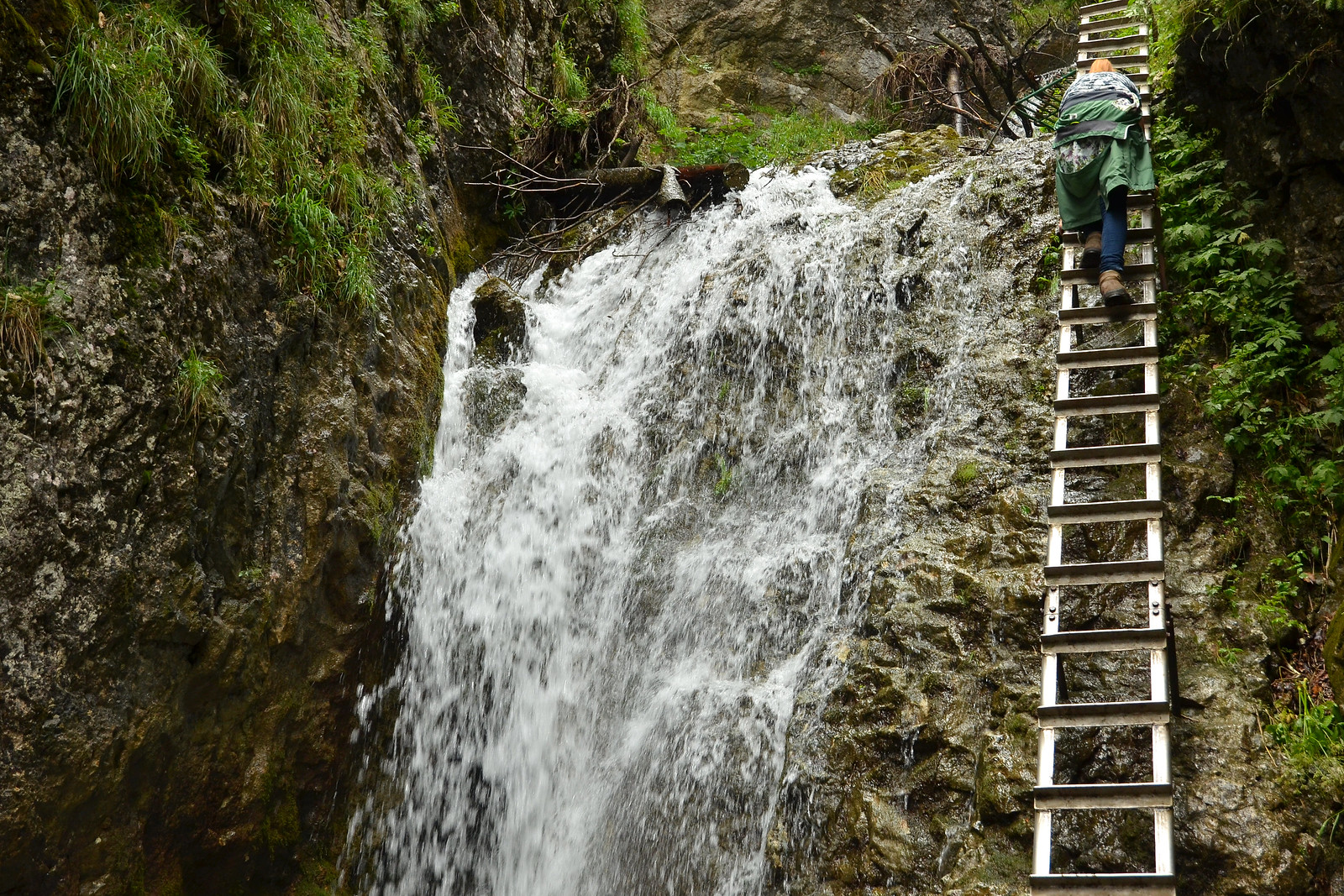 Geravy is the most beautiful shortest gorge of Slovak Paradise. An adventurous semi-demanding ascent up the stream leads to a beautiful meadow in the middle of the forest with a mountain hotel.
🥾 🐴 🥤 🍽
Start in Mlynky at the gorge mouth (follow the red mark from Dedinky to get to the start). From there follow the wonderful 🔵 blue-marked trail. Wear good boots because you'll be stepping on rocks, walking across the stream and climbing exciting ladders.
After an hour you step out of the wood at the top of the gorge where a mountain hotel Geravy welcomes you at the centre of the meadow.
You can sit outside or inside and sip your Kofola (native alternative to coke), hot tea or beer.
After a good refreshment, go horseback riding across the plateau or admire the mini zoo and the animals that move freely around the hotel.
The hike can be completed in two or three hours, so it is also suitable for children who are no longer afraid to climb ladders.