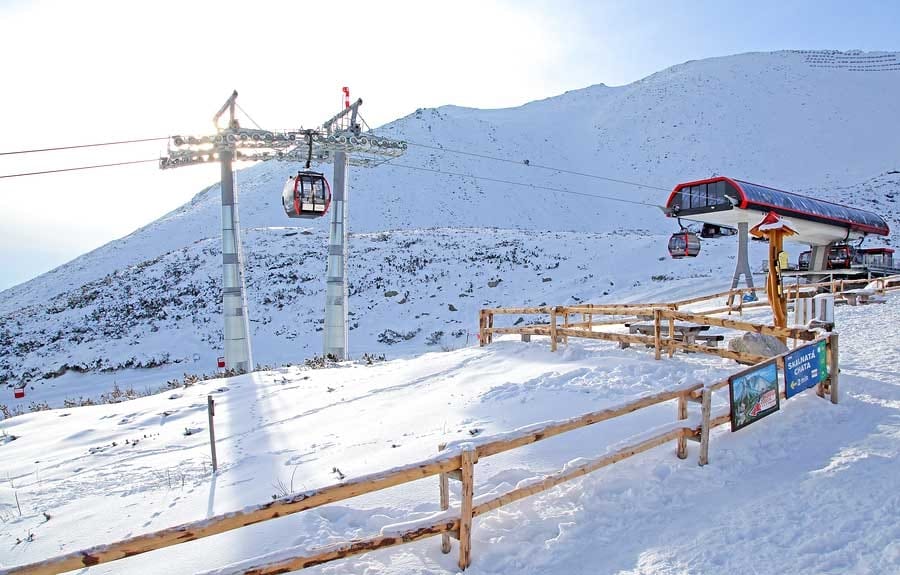 Located inside the beautiful scenery of High Tatras, this ski resort offers the most spectacular slopes, a highest and longest one in Slovakia among them – Lomnicke sedlo. You can ski down from 2190 meters above the sea level all the way down to Tatranská Lomnica, which makes for a 1300 m vertical drop.
Tatranska Lomnica is considered a centre of High Tatras. It is one of the largest, highest situated and most beautiful villages in the Tatras.
Tatranska Lomnica Ski Resort, with its highest and steepest slope (Lomnicke sedlo), will please even the most demanding skiers. The ski resort is also suitable for beginners and intermediates. The snow covers the hills for 5 months, therefore many people enjoy spring skiing in High Tatras.
SLOPES
12 ski slopes of various levels of difficulty
6 km of easy slopes ideal for families with children (ski area Start)
"French mulda" – considered the steepest slope in Slovakia
6.5 km-long carving track, up to 60 m wide
2 km long sledging run
ACTIVITIES
15-person cable car to Skalnate Pleso
Get to Lomnický peak, the second highest peak of Slovakia, with a cable car for the most breathtaking panoramic views
Restaurants, cafes, bars and plenty of private or luxury accommodation options in the village
How to get to Tatranska Lomnica
To get to Tatranska Lomnica, aim at the city of Poprad. The drive from Slovakia's capital Bratislava takes about 3.5 hours, from Kosice it's 1.5 hours.
✈️ The international airport Poprad-Tatry serves as an entrance gate to High Tatras. The Poprad airport is only a 15 minute drive from the ski resort.
🚃 From the main Poprad-Tatry railway station, take a Tatra Electric Railways train to comfortably get to various areas of High Tatras.