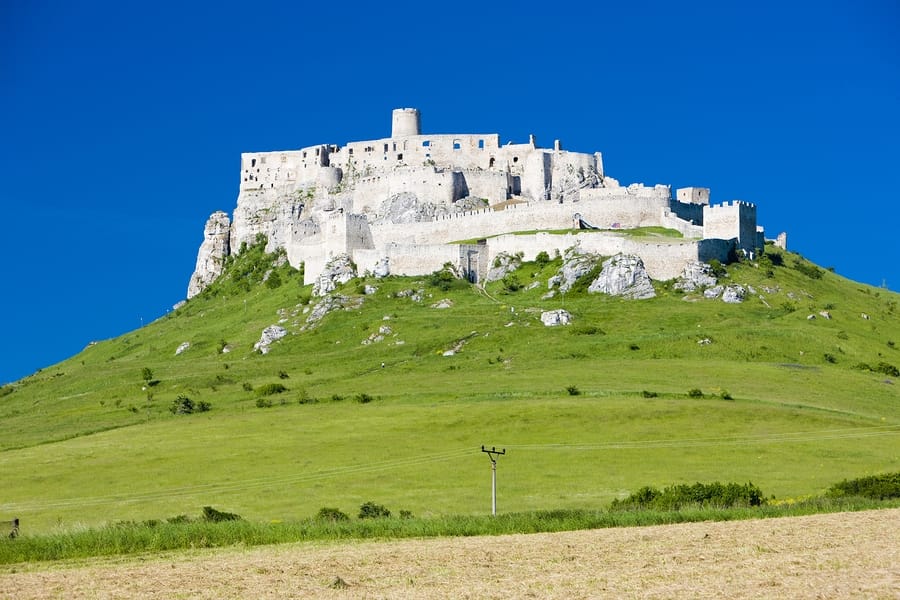 In the lands of Spis, the north-western region of Eastern Slovakia, large castle is standing proudly on the hill above the plebs.
The Spis Castle was build some 900 years ago, in the 12th century, on the site of an earlier castle. As an important political, economic and cultural center for this part of Kingdom of Hungary, several kings and families owned the castle. Now, a property of state of Slovakia, 'Spissky Hrad' (in Slovak), one of the largest castles in Europe, is living vividly as a tourist's favorite spot.
History
Surrounding stone fortification protected the inner Romanesque palace from the Tartars while raiding our lands in 1241. In the half of 15th century, king donated the castle to the noble Zapolsky family. They rebuilt the Romanesque palace into Gothic style, they thickened and elongated the tower and overall they took good care of the castle. Even if the family owned 70+ castles, Spissky Hrad was their preferred seat. Ján Zápoľský, the last king before Habsburgs, was born at the castle.
Habsburgs gave the castle to Turzo family and they then rebuilt it in the Renaissance style. The last family that owned the castle (till 1945!), the Csákys, left it in ruins after the fire in 1780. After war, the castle underwent repairing, reconstructing and archeological research. Now, it serves as a museum and exposition piece at the same time.
Spis Castle Today
Several movies like Dragonheart (1996), Phoenix, Kull the Conqueror, The Lion in Winter or The Last Legion were filmed here. No wonder, you can almost feel the history talking to you.
In the archeological part of the exhibit you can see findings from the Stone Age until the Middle Ages. Roman coins were also find inside narrow dark cave under the castle. Castle's kitchen is nicely restored, you can almost see the cooks preparing food for castle's lords. Over-the-top feasts were sometimes held for almost 4 hours. Castle's bedroom, washroom, armory, chapel and torture room are also interesting parts of the exposition. Be sure to climb up the tower! You will be treated to an excellent view perfect for photographing.
Around the Castle
There are other beautiful locations worth a visit in this area. Spisska Kapitula, often called 'Vatican of Slovakia', is a part of Spisske Podhradie, province under the castle. Gothic architecture, Baroque decorations on houses, Romanesque churches, cathedral and on top of that, beautiful view on High Tatras. The Church of the Holy Spirit in Zehra, one of the earliest Slovak settlements, showcases high quality wall paintings from the Middle-Ages. The complex is on UNESCO's World Heritage List among 1.000 of the most important monuments in the world.