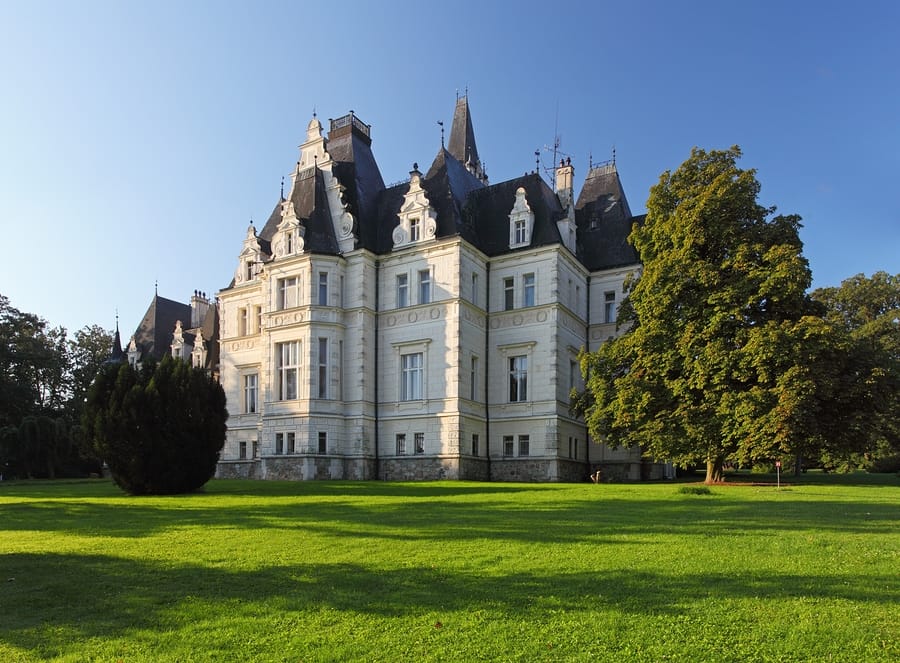 The mansion built at the end of the 19th century by the Palffy family is dominating the village, where people lived since the New Stone Age.
Count Jan Palffy succumbed to the 19th century fashion trend, which returned to the admiration of medieval Gothic style. Mansion is surrounded by an extensive English park. The whole area is inspired by the castles of the Loire.
Thus, you do not flee to France. A small sample of romantic architecture can be found in Budmerice.
Since the mid-fifties the castle became the seat of the House of Slovak writers. Therefore, the interior of the castle is closed to the public. The estate is now awaiting funds for the reconstruction.
However, the large English park is open to the public throughout the year except of July and August.