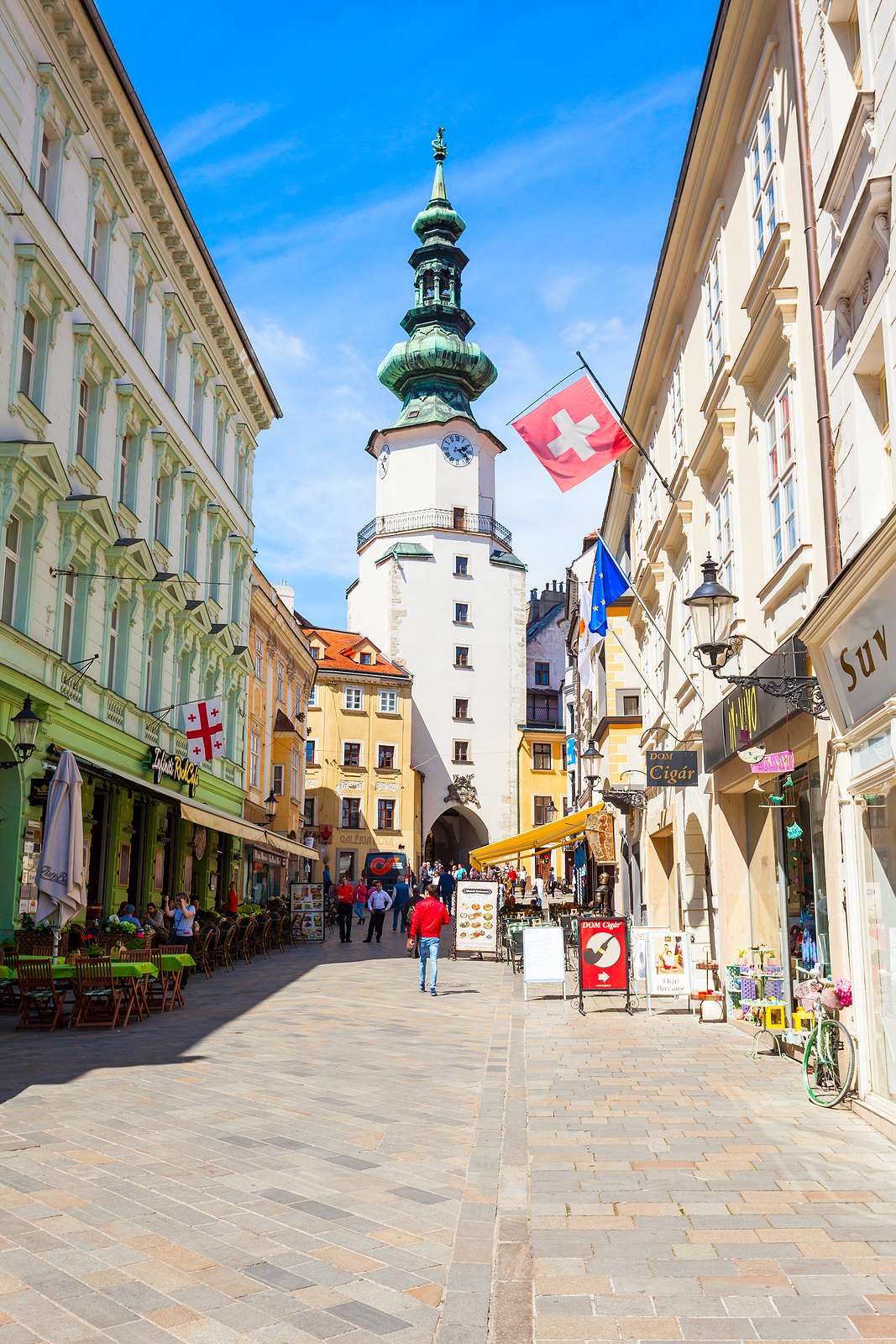 The St. Michael's Gate is the last preserved gate of the medieval city fortification. Its tower offers magnificent views of the Old Town and the surrounding area.
Right at the eastern entrance of Old Town stands a 51-metre high tower, which foundations were laid about 700 years ago. Its gate once served as an entry into the city.
The top statue of St. Michael and the Dragon is guarding the tower. Michael's Gate also features the Museum of Weapons and City Fortification (belonging to Bratislava City Museum). A "zero kilometre" metal map beneath the gate shows the distances to other cities of the world. 
On the street we'll find many luxury shops and quality restaurants.