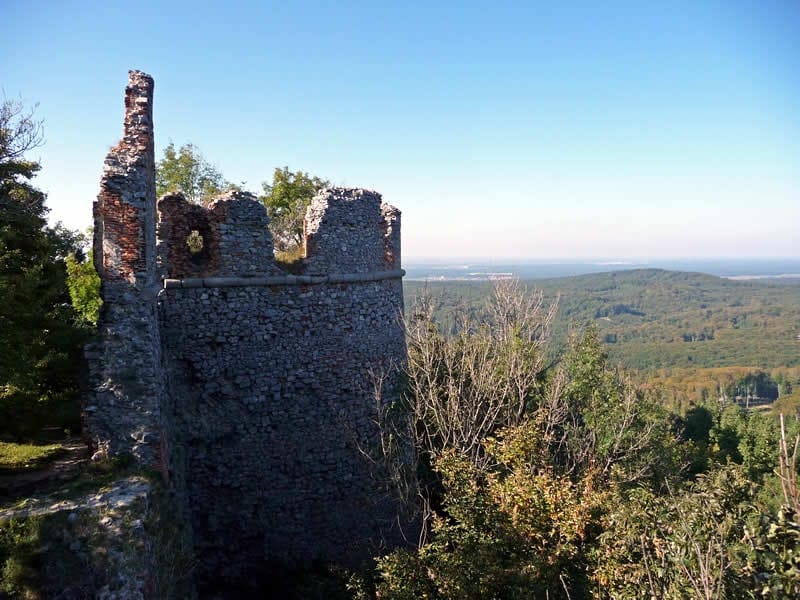 Spectacular old ruin from 13th century close to the capital, Pajstun is a popular place among rockclimbers. Wonderful views and nice walk through the beautiful Carpathian woods.
The castle lies atop a forested hill: a moderately demanding 45 minutes uphill and over a hilltop walk from the village of Borinka, or a longer and more leisurely walk from the town of Stupava (both reachable by car or bus from Bratislava (40 min) – bus connections to Borinka operate few times every day).
From the top there are spectacular views of the Little Carpathians and the southern part of Záhorská lowlands. In good weather you can see the Austrian Alps. Very interesting are the waterspouts – dragon heads. One has fallen down at the gate. The ruin is quite preserved. You can read about Pajstun on the plagues before the castle and in Borinka.
Pajštún is frequented by rock climbers, who scale and repel down the front walls. Bratislava's mecca for climbers, with rich history and reputation, Pajštún is very popular and most visited area in the vicinity of Bratislava. In recent years a number of new roads and rope fuses were created. Overnight campers and mountain bikers are also a standard. In Borinka, there are a couple restaurant/pubs to refresh.