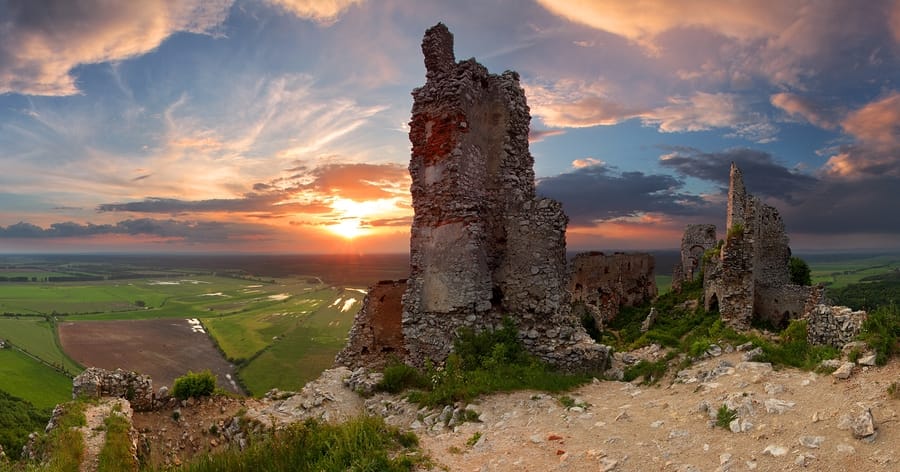 Plavecke Podhradie Village is located 20 km from Malacky. A huge castle was built in the 13th century above the village to fill the role of the frontier fort.
The word "plavecky" is derived from the name of one of the tribes who settled at the invitation in the territory of present Zahorie and guarded borders.
Plavecky Castle has changed owners several times over the centuries. It was owned by couple of prominent Hungarian noble families.
In the 18th century, during the anti-Habsburg uprisings, the castle was damaged and then left in ruins. At present, more and more young enthusiasts and volunteers from Bratislava are trying to save and revitalize the castle premises,  cleaning its walls from moss and grasses. Perhaps their activity will encourage other zealots and the castle comes alive again.
How to get to Plavecky Castle
You can get to the castle by foot from Plavecke Podhradie along the blue-marked tourist trail in about 30 minutes.
In parallel with that hiking path leads a Plavecky Karst nature trail. It takes approximately 1.5 hours from the center of the village to the top of Pohanska hill.