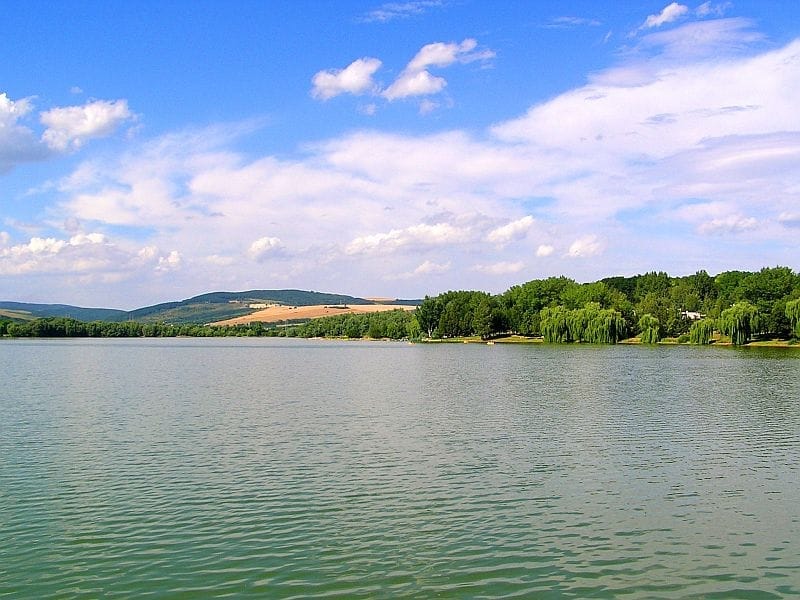 Recreation area Kunov is just 5 km away from Senica. Except the nice grassy shore around the water dam, there is a 250 m long sand beach.
The recreation area built around the dam offers many services: borrow boats and water bicycles in the shipyard and start a real voyage on the dam! Play minigolf, volleyball, tennis, or an oversized chess. Children can play on swings and sandpits. It is also possible to fish here (you can buy a guest fishing permission).
A wonderful bike trail from Senica to Kunov dam: start in Senica at the tennis courts and follow the Teplica creek. The bike trail leads directly to the heart of Kunov resort.