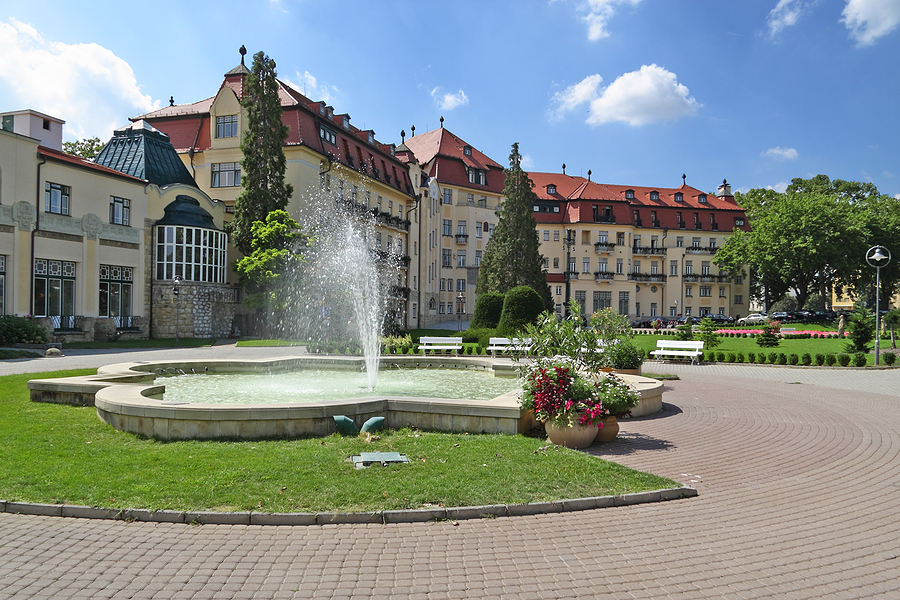 Piestany attracts many who seek health-oriented spa treatment, especially those who seek high value for the cost.
(pronounced "PYESH-tah-nee")
Unlike most places in Slovakia, life in Piestany does not pivot on the town square or high street, although this is also attractive and well kept. Most services of interest to visitors, including several good restaurants, cluster in and around the larger hotels and health spas.
Guests from eastern Europe and Arab countries have been coming for many years, but increasingly western Europeans also appreciate Piestany. This is because Piestany offers so many old-fashioned cures which Europeans have found effective for generations, at truly affordable prices.
The town itself is quiet, well-maintained, and for a city of its size has a fair variety of shopping and culture.
A museum on Piestany's ancient and modern history features several sites open to the public, including 9th century castle ruins, the history of local spa treatments, and small exhibits on folk and sacred art.
How to Get There
Most trains on the main line north from Bratislava (about an hour away) stop at Piestany's train station, from where it is a pleasant walk or short taxi ride to the spas and hotels. It is also easy to reach Piestany by car via the main E75 highway. There are many bus connections from other points.