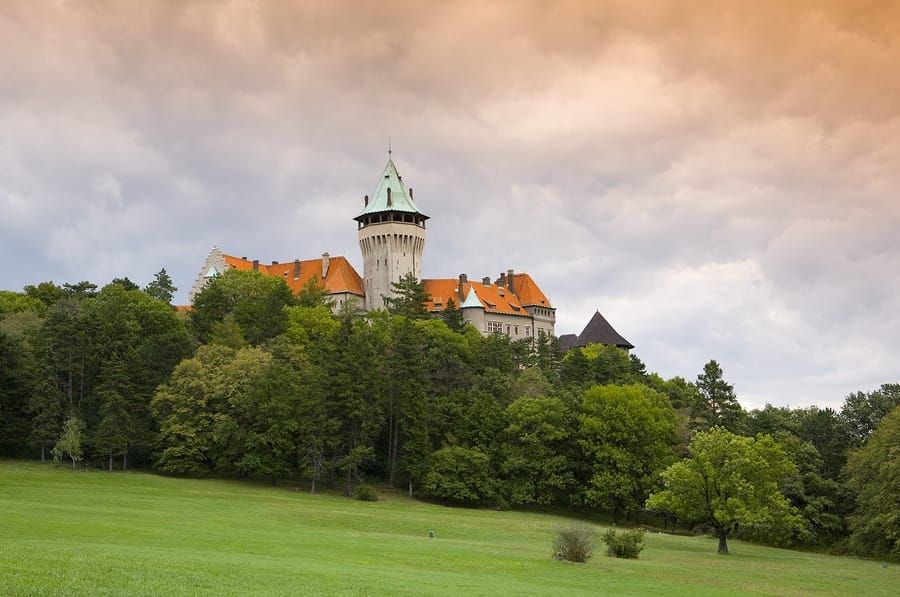 A wonderful, romantic castle serves as a convention centre, used for conferences, symposia, seminars and weddings. Open for public in July and August.
The bastions of the old castle are still preserved. The new castle was designed in the early 20th century by architect Jozef Hubert. Craftsmen from Italy, Germany, Austria, Hungary, Smolenice and surrounding communities participated in the construction.
In 1945, the castle already marked by war, became the property of the state, later of the Slovak Academy of Sciences, which turned it into a conference centre. Seminars, symposia, conferences involving researchers from around the world, meetings of state institutions and weddings are now held here regularly. The beautiful surrounding countryside and representative spaces are the ideal environment for business and social gatherings.