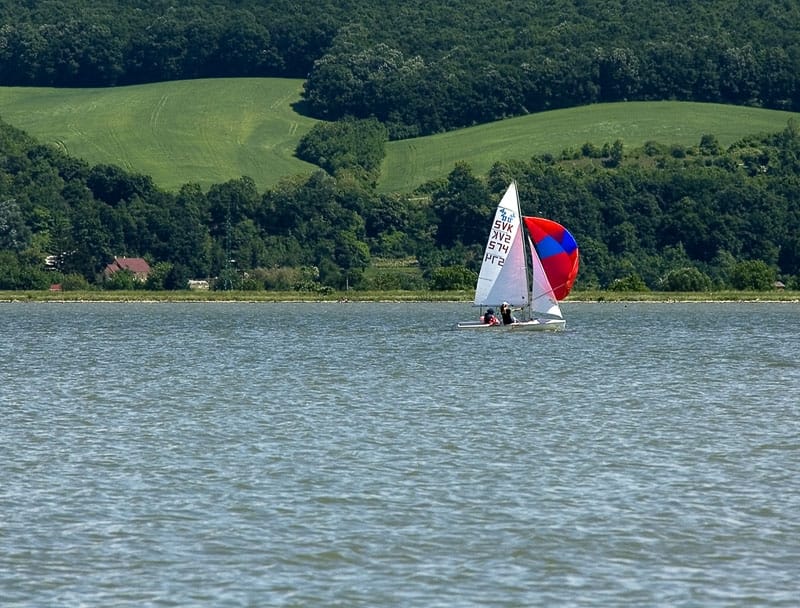 The water reservoir Slnava, situated between the world famous spa town Piestany and the village Drahovce, is ideal for water sports and summer holiday.
Slnava Lake is the most famous summer resort in Piestany. It welcomes you with two car camps, several guesthouses and hotels. Except for swimming, the unique environment allows its visitors do fishing, yachting, white water rafting, canoeing, water skiing and windsurfing. Or take a sight-seeing cruise anchoring at Colonnaded Bridge in Piešťany!
For bikers (or just to take a walk), a 12 km long asphalt route runs around the dam.
A protected nature reserve, an artificial bird's island listed by UNESCO, lies in the middle of the dam.
Slnava water reservoir enjoys high number of sunshine days a year. It's a perfect resort for summer.