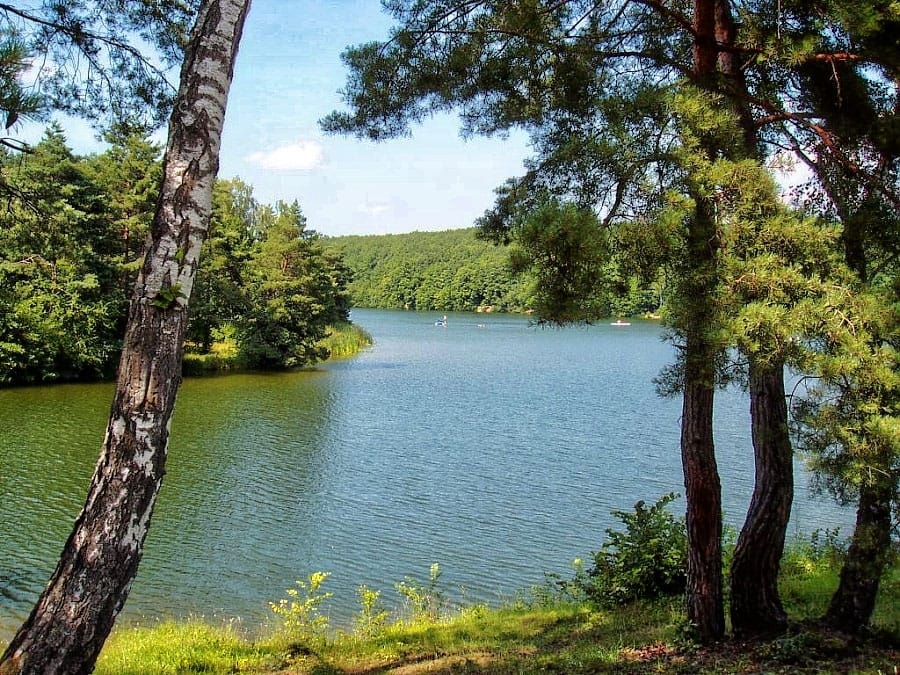 The quiet area of Duchonka, at the foot of lovely mountains, is an ideal place for relaxation and recreation for whole families. It lies only 30 km from the spa town of Piestany.
Recreation area Duchonka is situated 15 km from the town of Topolcany and 30 km from Piestany. It offers wide range of sport activities and relax. Cycling, surfing, boating and water biking are a great form of spending your leisure time here. The area contains tennis courts, volleyball playground, minigolf and table-tennis. 
There is so much to do here! Enjoy berry or mushroom picking along the dam, dance at disco in the neighbouring camp, visit a Topolcany castle ruins for magnificent views, hike the surrounding mountains and play pool at night. 
Once one of the most popular czechoslovakia resorts, Duchonka might be your new holiday heaven!