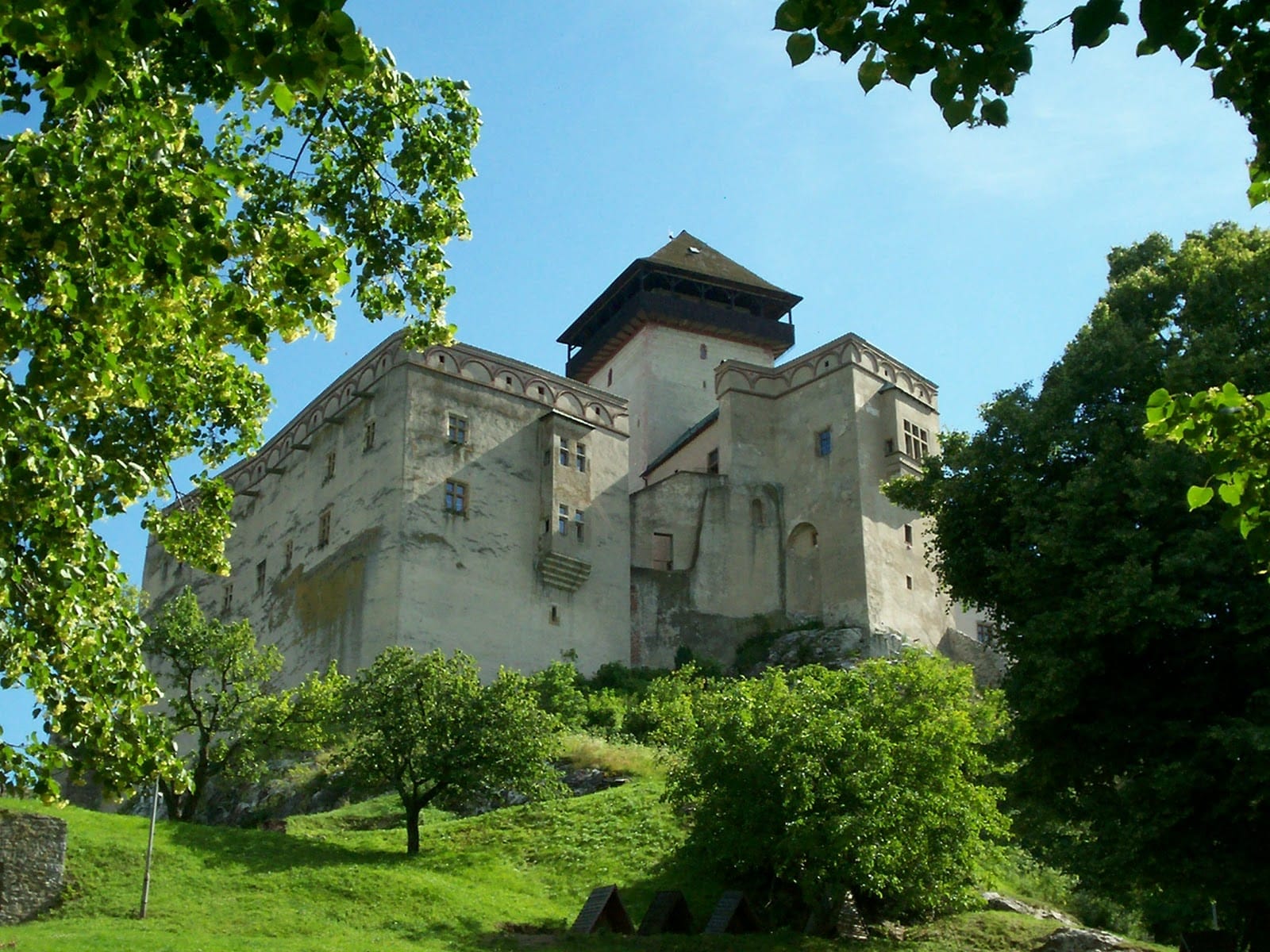 The Trenčín Castle is a castle above the town of Trenčín, housing exhibitions of the Trenčín Museum. History of the castle goes back to the age of the Roman Empire.
A Roman regiment left an extant mark here, calling their military encampment "Laugarito", though it is not known whether they made use of the strategically prominent crag on which the castle now stands. First mentioned in 1067, today there are installed exhibition rooms and many museum's expositions inside the castle. Among its chief features are a well 80 meters deep (well of love), summer tower, three palaces upon the castle's acropolis, the dungeon and many more.
Once you get near the regional seat in the western Slovak town of Trencin (pronounced TREN-cheen), you can't miss the castle overhanging the old town square. The train-and-bus station is a pleasant walk of under a kilometer from the castle entrance, after which there's a short, steep uphill climb. Parking is much easier just outside of the town centre.