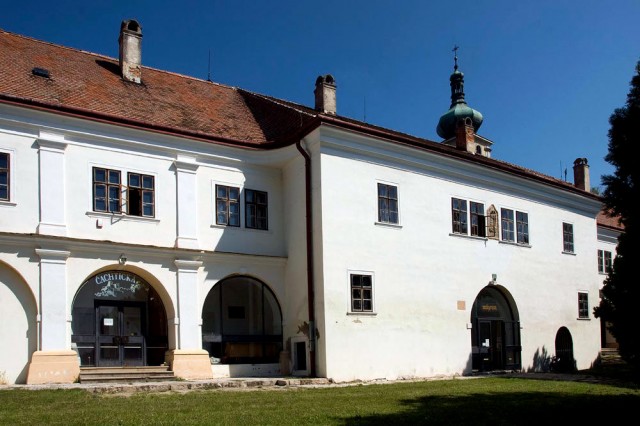 The Cachtice Museum is branch exhibitions of the Trencin Museum. It is housed in the former Draskovic Renaissance manor house.
Čachtice is notable especially for so-called "Bloody Countess" Elizabeth Bathory. The castle and the village have had rich history full of interesting events.
The history of Čachtice is remembered at a newly-opened exposition of Trenčín Museum that is placed inside the Draškovič manor house in Čachtice.
The introduction presents palaeontological and archaeological finds from the environs of Cachtice, the historical section is devoted to the castle and mediaeval townlet. The exhibition is a collection of historical weapons, historical documents, clothing and jewelry components, portrait of members of the local nobility and gentry families, exhibits found during the historical and archaeological research. Folk culture of Cachtice is presented by ceramic vessels and artworks.