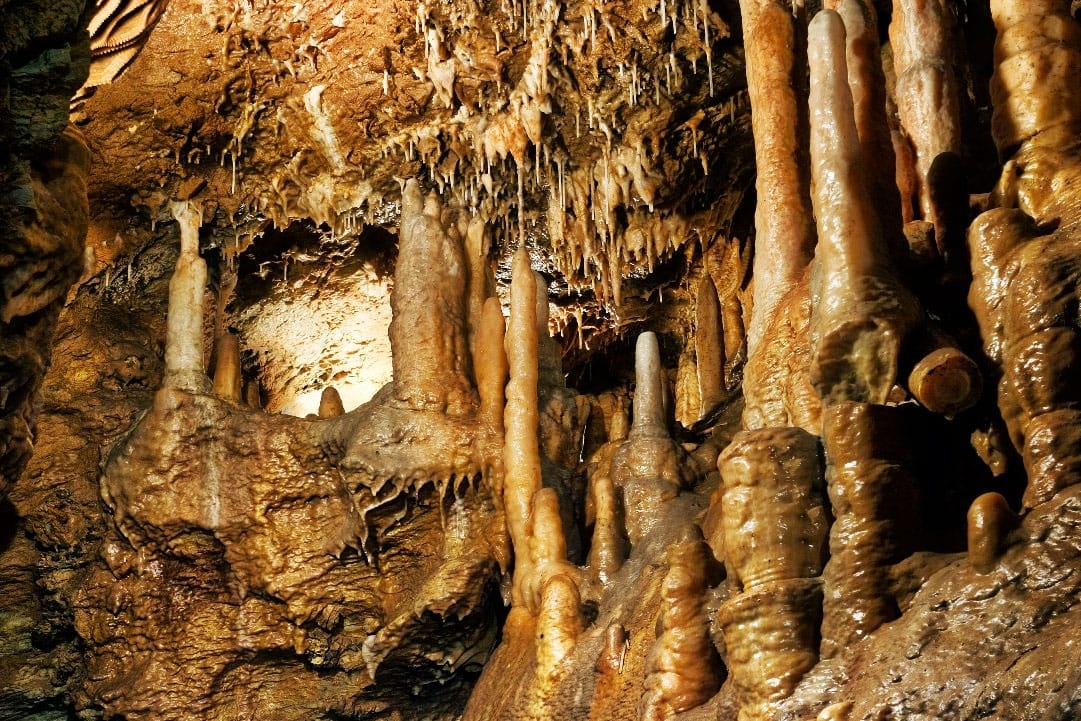 Only a short walk from the Smolenice castle, in the picturesque Little Carpathians, lies a charming underground world full of peculiar stalactites and atmospheric ponds.
Driny Cave is a complex of narrow rifted passages and small halls with lovely stalactite decoration. Typical here are flowstone curtains with indented facing.
Tour is 450 m long and takes about half an hour. The ascent is eased with about 150 stairs.
We'll find nearly a panoramic view of Little Carpathians on the hill above the cave.
How to get there
The cave is located near the Jahodnik holiday resort. There is also the nearest parking lot, as we are in a protected area. From there it is about 1 km along the forest road with an elevation of 100 m, which takes about 20 min.
One can hike here from Smolenice castle too: follow the blue trail, at the crossroads above the Zidova dolina join the yellow.