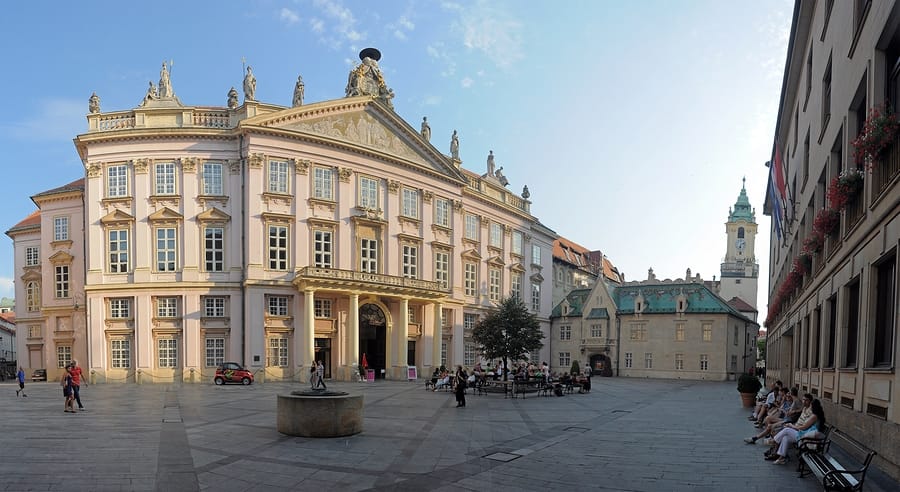 A Baroque-classicist palace in the heart of Bratislava, where Napoleon signed a peace treaty 'The Peace of Pressburg' in 1805, is one of the architectural jewels of Slovakia.
Once the Archbishop's house, this pale pink luxurious palace is a must-see in Bratislava's Old Town.  The palace serves as the Mayor's seat nowadays, and also hosts the City Council. 
There are couple of outstanding rooms open to visitors. You'll see the famous Hall of Mirrors, where various concerts take place, St. George's (the dragon slayer) Fountain in the courtyard, collection of 17th century gobelins made in an English Royal weaving factory, that were hidden in the walls and found during a reconstruction in 1903. People with their laptops sit on the square as free wifi is available here.