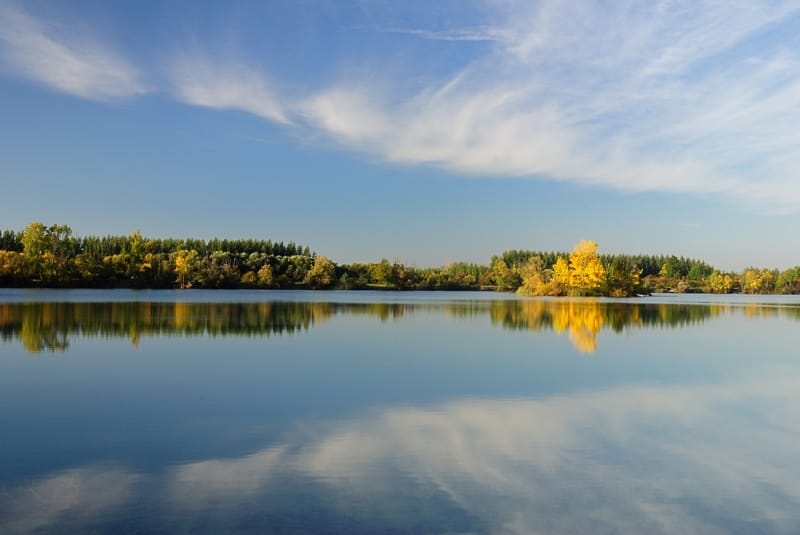 Water in Cunovo Lake is the cleanest and clearest of all lakes in Bratislava. It is not deeper than 4 meters. There are two super grass beaches and you can taste Slovak beer and sausages in a buffet.
Completely surrounded by trees and bushes, quiet surroundings and clean water, Cunovo is very similar to Rusovce Lake. It is a beloved summer hang-out for local people, but not too crowded. 
How to get to Cunovo
Take bus no. 91 or 191 from Novy Most to the town of Cunovo or get here by bike – one hour along the Rusovce path.