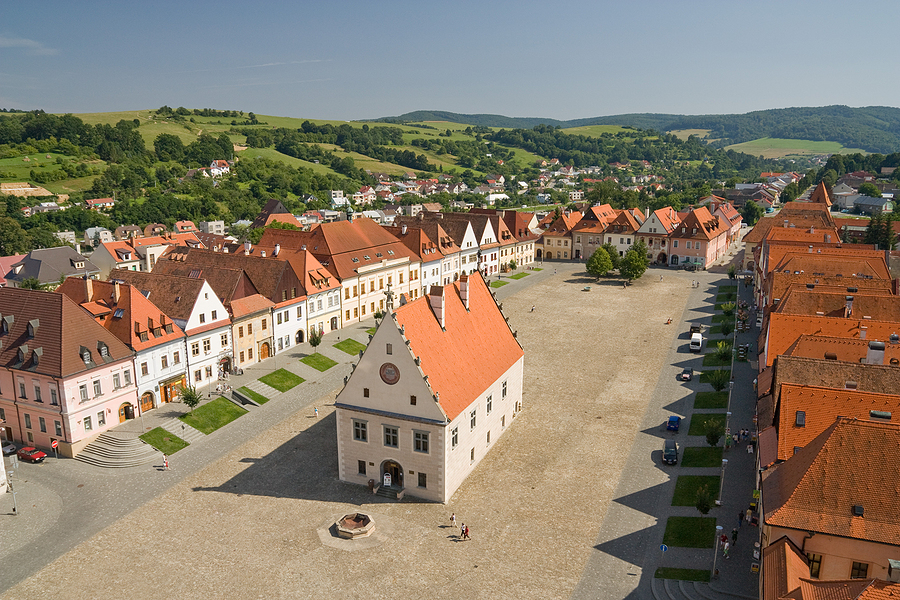 The historical gem of eastern Slovakia, Bardejov is today mainly known for its outstanding old town square, though for several centuries until recently it was also a centre of light industry. Today tourism is one of the main industries here.
This UNESCO World Heritage site is stunning enough to merit an extra trip, yet enough out of the way that it is unspoiled by tourist hordes. Historically its real birth originated in a royal plan to revive an area raided by Mongols up to the 13th century. Over the next hundred years, the town was enriched materially by an influx of German colonists invited by the king, and fortified militarily – both of which set the tone for the town's appearance up to the present.
Attractions
The unspoiled town cobbled square is a picture postcard view of town life in late medieval and early renaissance Europe. The dominant theme is rows of affluent merchants' houses of German influence, each with its own variations of pastel colouring, roofing and other details. Several churches, the oldest two being some five hundred years old, pay tribute to a variety of architectural styles and periods, from authentic gothic to gothic revival, but for the most part the flavour is 16th- to 18th-century. There are several museums of period artefacts, the most unique of them dedicated to 15th-century icons. Around it all are the formidable town walls, with a number of well-marked descriptions.
How to Get There
Bardejov is about an hour away by bus or local train from Presov, the best approach from within Slovakia. The trip is a bit faster by car, which can come in handy for worthwhile day trips in the area.
Surroundings
The neighbouring spa town of Bardejovske Kupele features typical empire-era resort architecture, access to the curative waters in the spa park, and an exceptional model village museum of peasant buildings. If you're staying in or near Bardejov, you also have the nearest base for a day trip to Slovakia's truly unique wooden churches from a bygone era.