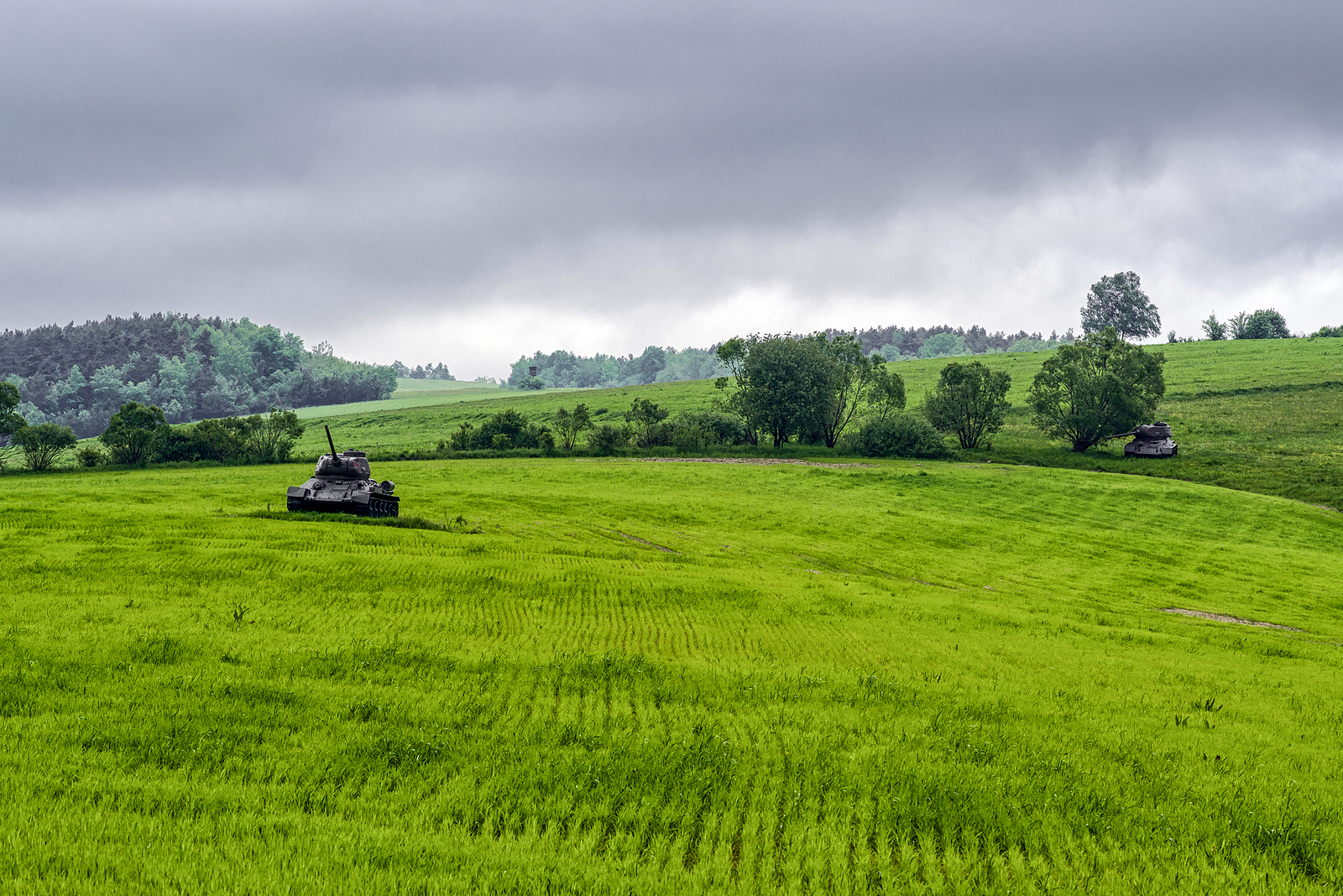 The natural border between Slovakia and Poland is formed by the Dukliansky Pass. It is a place where heavy fighting took place in 1944, during World War II.
Deep valleys, steep cliffs. The Dukliansky Pass is a place we should know so we do not repeat the same mistakes.
In the autumn of 1944, one of the bloodiest battles of World War II took place here, which brought thousands of victims, so this place is also called Death Valley, because more than 20,000 Red Army soldiers and members of the 1st Czechoslovak Army Corps died in the fighting.
Here at these places explain to children the difference between the battles they see in action movies and the harsh reality, where forests were littered with soldiers' dead bodies.
We can stand in front of the 28-meter high pylon of the monument or look at the places where these cruel battles took place from the 49-meter observation tower, which was opened in 1974.
The old massive trees have a bloody history written in their annual rings, the rustling of their leaves reminding us of the past. Just stop, close your eyes and listen. You will hear heavy autumn rain, wading in heavy mud, grenade blasts and screams of the dying and wounded.
At this place of reverence, we may realize the importance of a peaceful life that is not disturbed by bomb blasts, sirens and the needless death of thousands of innocent people.
We can return home with the understanding that war will never solve anything.