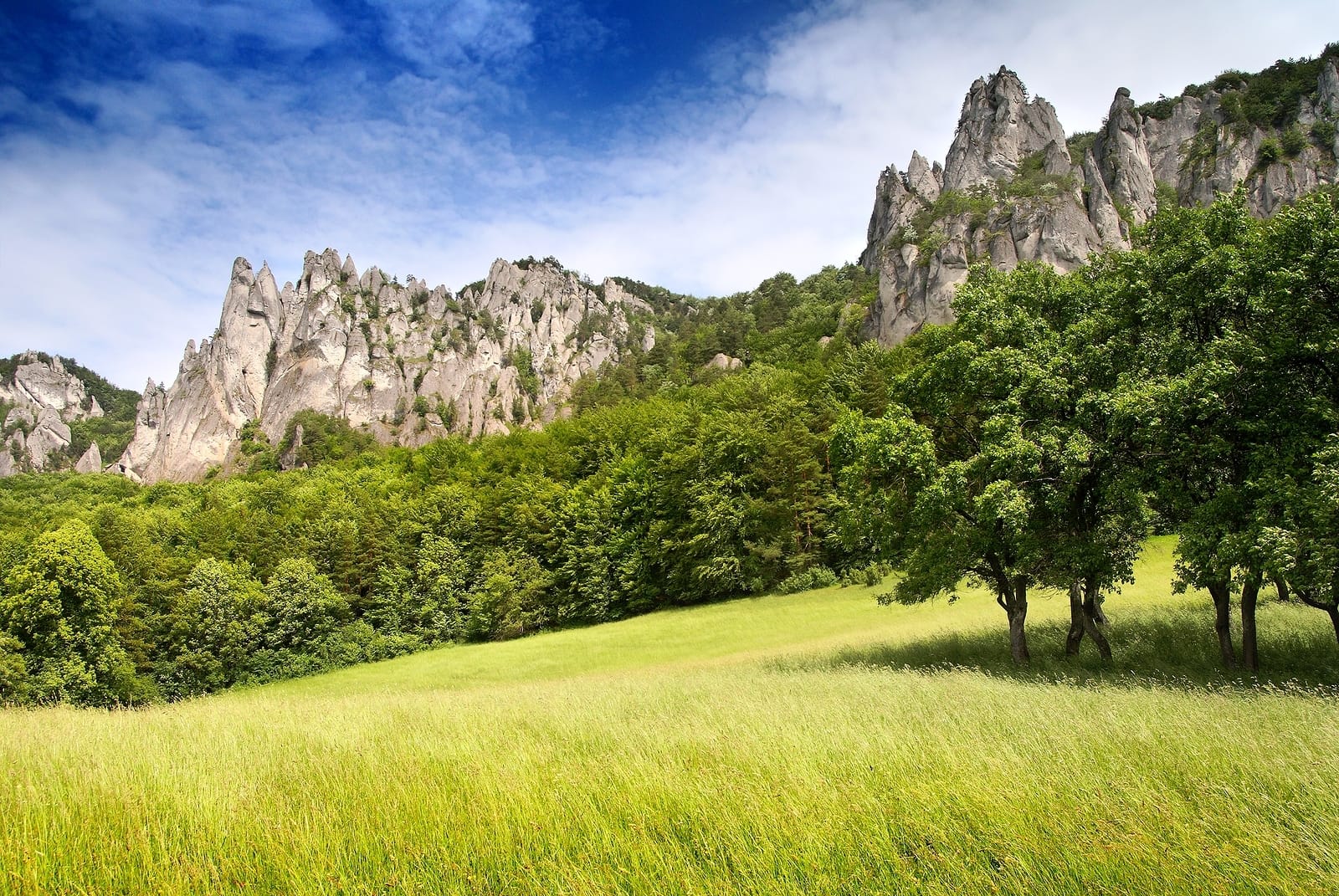 Súľovské rocks, a part of Strazovske mountains, are the "Slovak Dolomites". Outstanding rock formations, castle ruins and gorgeous views make up for a perfect hiking trail.
Located in the vicinity of Zilina, near the town of Bytca, this fantastic "stone forest" is made up of rock formations created by mechanical and biological weathering through the ages. This relatively small area features bizarrely shaped towers, needles, windows and gates, separated by deep canyons, waterless gorges and valleys. The highest rock gate is called Gothic gate and reaches a height of 13 m. 
The well-marked hiking trails offer something for everyone, some even resemble via ferratas, some are very mild. There are also excellent bike routes. Heading from Sulov via red trail, one will find two main climbing areas: Javor and Hrad.