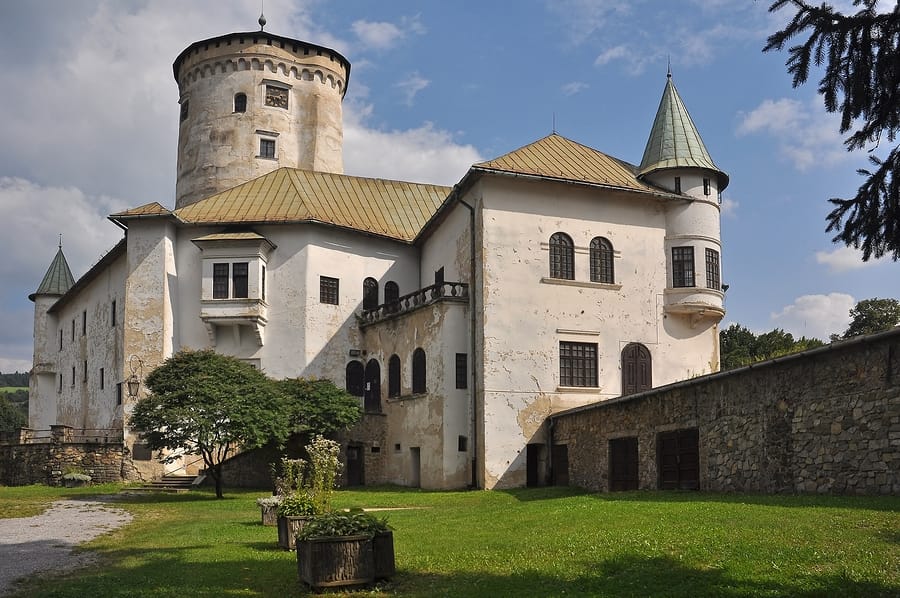 At the exit from Žilina to Kysuce, at the junction of the Rivers Vah and Kysuca, there rises the far-visible water tower of the former medieval castle.
The oldest part of the castle is a massive four-storey tower, which was built in the 13th century right after Tatar invasions. In the 18th century, when the castle lost its function of the fortress, Baroque-Classicist mansion was built.
The castle is just a few minutes walk from the historical center of Žilina. It is located in the local area Budatín.
Visitors can also take a walk in the beautiful castle park. Several exotic trees grow here and visitors can learn more about the park on the information boards.