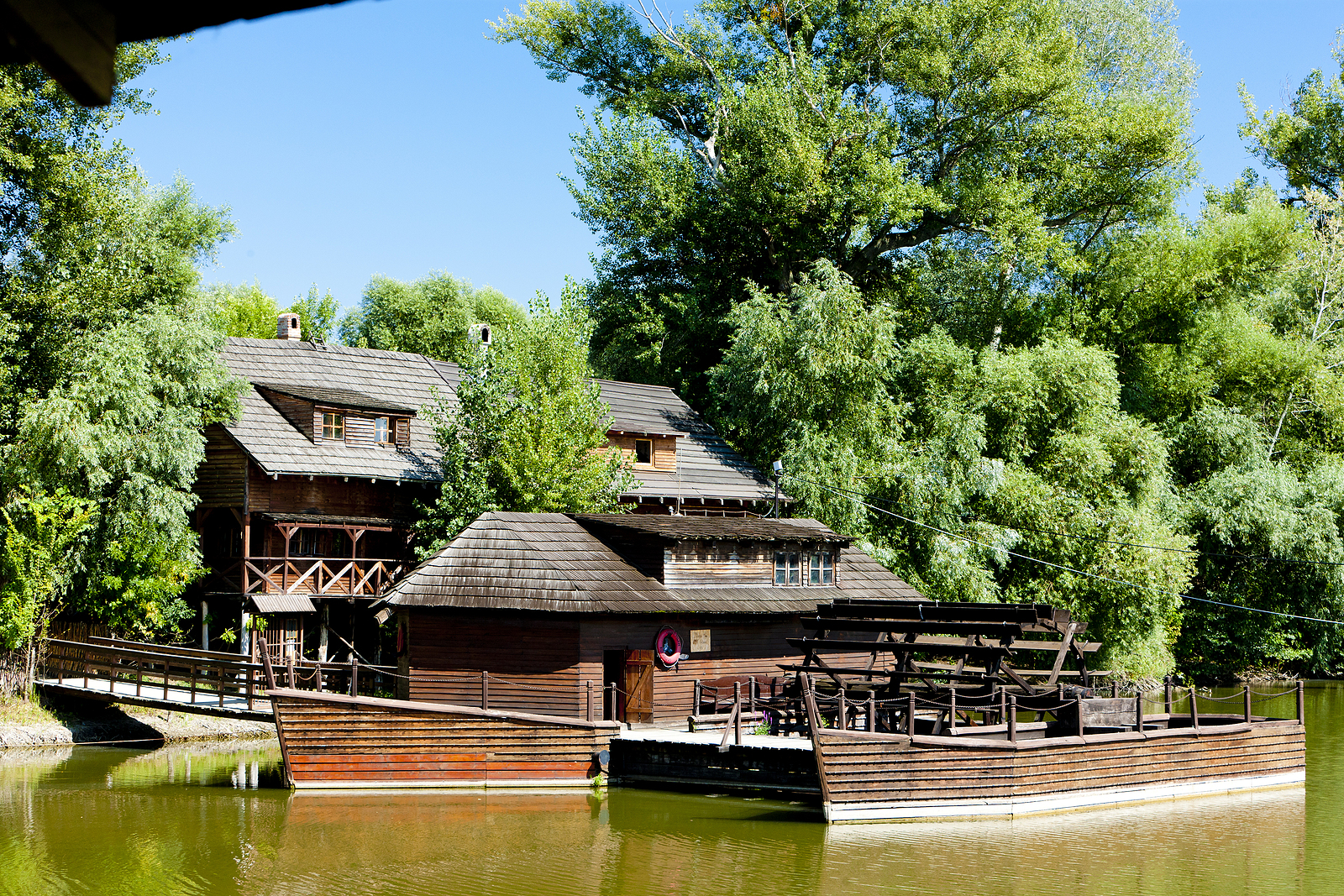 Not far from the town of Kolárovo, on the southwestern outcrop of Žitný island, there is an interesting technical monument, a water mill set on two parallel boats.
If you have never experienced a floodplain forest, whose ecosystem is supplied by the waters of the Little Danube, the Vah and the dead arm of the Little Danube, this invitation will definitely be interesting for you.
The reconstructed floating ship's mill is one of the national cultural monuments of Slovakia.
Part of the area is another European unique. It is a covered wooden pedestrian bridge, 86 meters long, which is one of the longest bridges of this type in Europe.
Take the time to visit the adjacent technical museum of agricultural technology and also the social area, where various cultural events take place.
We recommend this location as a tourist-friendly relaxing walk, where you can do sports, boating, swimming and fishing. If you are a gourmet, enjoy a pleasant recharge in Krčma u Mlyna ("Pub at the mill").